6 Pointers for shopping for makeup products like a pro
Creating/recreating a makeup kit is always exciting but setting up a functional one requires some form of expertise. These pointers come in handy...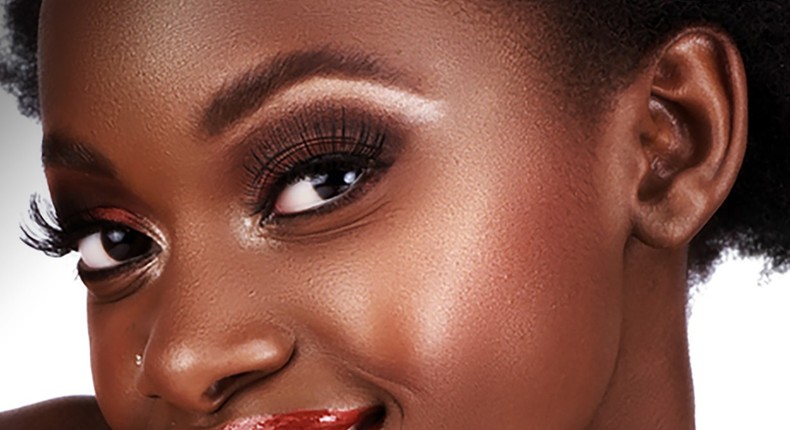 Creating or recreating a makeup kit is always exciting but setting up a functional one requires some form of expertise.
Most ladies love their makeup products as well as love it when the makeup kit is still 'full' and products abound but when it's time to replace or restock, there comes a problem especially for die hard makeup hoarders.
When buying makeup products, there's the urge to splurge and try out new products especially those obsessed with makeup (there's such a thing!) where in the end there's the possibility of being stuck with products you'd probably never use, wasting money (meant for other products to have being bought)!
Whether shopping for makeup for the first time, re-stocking the makeup kit or just replacing some finished ones, these pointers are perfect for going shopping for makeup.
Know the active composition/ingredients in makeup products being shopped for. This is essential so as to know what works for the skin or what doesn't.
Ladies especially have reported severe cases of burns, rashes, eczema and other serious bodily damages after trying out products like lipsticks, foundation, powder and so on.
It's important to know about allergies, adverse effects as well as know the skin and what works for it well so as not to end up with products that will damage the skin.
2. Request for samples first
In cases when trying out new products, test out samples first before taking the plunge. Have samples sent to you/picked up and test them in small areas of the body first to see how they work before going all out to shop them for use.
3. Ask questions from salespersons/in house makeup person
When shopping for makeup, its best to seek opinions/advice from the in-house salespersons who are usually expert makeup artiste or have a great knowledge of how the products work (reason it's best to shop for makeup at their store or original resellers/distributors)
When going shopping for makeup, go without wearing any sort of makeup so that products can be tested on and they'd be gotten in the shades/colours perfect for the skintone
Go easy on spending! Going shopping for makeup for ladies is usually like a kid visiting a candy store! There's always the urge to splurge (try visiting a MAC Cosmetics store 'loaded' and you won't leave until you're done spending all you have on you!) but try stick to a 'list' of things needed ONLY, that way money saved can be used on other products actually important.
6. Go armed with information about the brand/products
If you are shopping for a new product or trying out a new brand for the first time, shop only after reviews, research, information about the brand and more have been carried out to get the best out of the products (this also helps give an insight into compositions like animal testing, plant based and other important factors).
JOIN OUR PULSE COMMUNITY!
Recommended articles
The Biggest Football Event of the Year: Heineken's epic UCL final lands in Lagos
The best meals to eat at every age
5 famous paintings that have hidden meanings
5 Places to go paintballing in Lagos
2 ways to lighten the skin naturally with tomatoes
What makes the vagina wet during s*x
What to expect when you lose your virginity (For men and women)
Who wore it better? Tiwa Savage and Chloe Bailey take on the full denim trend
Winners of 9mobile 2022 Essay Competition on the environment announced
The soft launch: How to announce your new relationship on social media
Milk gives you vitamins and maybe, vouchers
7 body parts you must clean every day to avoid body odour
Ese Brume soars to her best mark this season at ORLEN's Cup
Romelu Lukaku gives advice on how to stop racism in football
Victor Osimhen's unprecedented Capocannoniere
Chukwueze beats two Morocco stars and Ghanaian striker to LaLiga award