Cheap coverage that works? Milani Conceal + Perfect 2-in-1 Foundation + Concealer is bomb!
You should NEVER not have Milani products especially the Milani Conceal + Perfect 2-in-1 Foundation! It's a brilliant buy.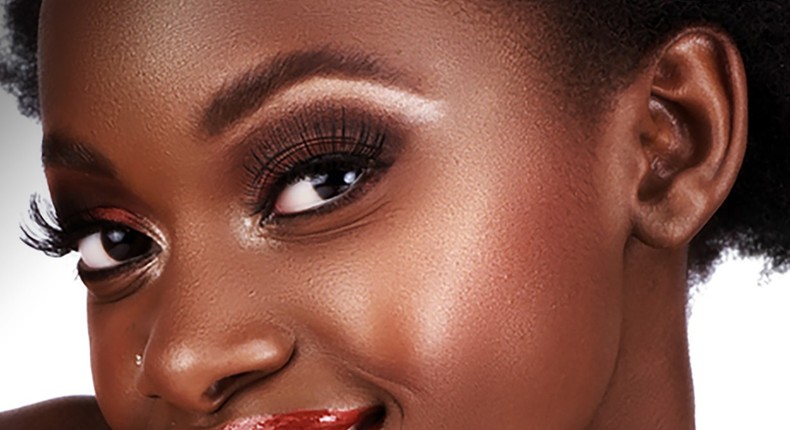 You should NEVER not have
Shopping for foundation can be daunting because apart from looking for one that perfectly matches one's skintone (the face, the neck as well as the upper body) there's also the struggle to find a long lasting and waterproof (sweatproof) one and the list goes on!
A friend who is a beauty enthusiast/retailer introduced me to the Milani brand years ago and with foundations I go pretty safe, once it works I don't try out another but for some reasons I started using Milani and was sold (and since introduced to others who can't do without it too)!
This affordable (relatively compared to others that work as well as it does) foundation has to be that product that feels like it's priced way too low because it's the bomb! It delivers on its 'foundation + concealer' promises so your face is flawless after application and the best part is you only need peanut size.
Presented in a small bottle with pump and a cover, product use can be regulated as it's used and comes brilliantly translucent you can tell your shade by looking through the bottle before buying. (In cases where you can't test patch- though it's best to)
The foundation comes waterproof and stays put on the face, beating through sweats and water! The foundation glides on smooth and seamless but it's best to apply in little bits and then build up coverage (according to one's taste) the result is an effortless and natural looking face.
It's lightweight and non-greasy and non-comedogenic leaving the skin breathable and visibly moisturized the skin is not dried out. It's however necessary to leave the foundation to dry before applying other products as it can get wet when not patient enough to let it airdry, products will go on as a total mess.
Even when you prefer the more expensive foundations, Milani comes as one to always have as it's everything a foundation should be and more and at a way cheaper rate (a sweet bargain!)
If you're looking for an affordable foundation that works, Milani Conceal + Perfect (2-in-1 Foundation + Concealer) it is!
-Non-comedogenic (Won't clog pores)
-Peanut size is enough for medium coverage
-Affordable (the list goes on)
-Doesn't dry immediately after application, should be left to airdry before other products are used.
JOIN OUR PULSE COMMUNITY!
Recommended articles
You should not do any of these while visiting the Oba's palace in Benin
Omah Lay to headline 'Purple Party' packaged by Island BlockParty
Should you use a cucumber as a dildo?
How do you get rid of pimples in 2 hours?
5 celebrities wearing similar outfits, who wore it better?
Bedroom game: Reasons carrots are essential for men's sexual health
Chaotic life of an HR: Goodbyes are hard (Ep.54)
The best sex position for different zodiac signs
Chaotic life of an HR: The aftermath is looming (Ep.53)