Myth or truth: Can girls lose their virginity on a bicycle?
People tend to associate the presence of the hymen as an indicator of one's chastity.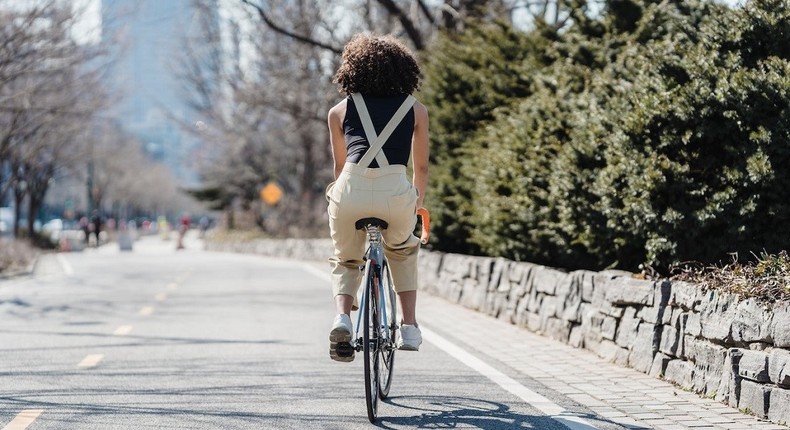 Yet a hymen can be torn in various ways, while virginity is only lost through sex.
Riding a bicycle, in and of itself, is unlikely to break a hymen.
The hymen is a thin membrane located at the entrance of the vagina, and its presence and thickness can vary from person to person.
It can be stretched or torn in various ways, including during physical activities, but it's important to note that the state of one's hymen is not a reliable indicator of virginity or sexual activity.
Hymens can be stretched or torn through various activities other than sexual intercourse, such as sports, gymnastics, horseback riding, or even using tampons.
Girls who are involved in vigorous physical activities can lose their hymen during the engagement of these activities.
Some individuals may not have a hymen at all, as it can naturally wear away or have an opening from birth.
It's essential to understand that the concept of the hymen is often misunderstood and carries cultural and societal significance in some societies.
However, its presence or absence should not be used to judge or assess a person's sexual history.
Not everyone is going to bleed the first time they have sex, not everyone has a thick hymen. Everyone is different in their own way.
If you have specific concerns about your own body or hymen, it's best to consult with a healthcare professional who can provide accurate information and guidance.
And if you are still questioning whether a bicycle can break your virginity the answer is no, it cannot. You can only lose your hymen.
JOIN OUR PULSE COMMUNITY!
Recommended articles
Premium travel company, Kairos World Travels receives IATA certification
3 reasons relationships that start in December may not last
A Night of Queens, an all-female lineup concert celebrating Nigeria's musical powerhouses
DIY Recipe: How to make African drop doughnuts
One Wellness Centre hosts exclusive brunch and tour event
5 things every young man in a relationship should know about women
Here's why you jerk when sleeping
5 tips to stop drinking alcohol
The truth about feminine wash and perfumes
Chivas Palace: Celebrating the blend of success
7 things your belly button says about your health
Some common causes of coarse palms and how to soften them