5 dos and don'ts to maintain your mental well being
Men have a harder time maintaining a mental health balance than women. Thus, with Mental Health Awareness Week back again, here are five do's and don'ts to maintain your mental well being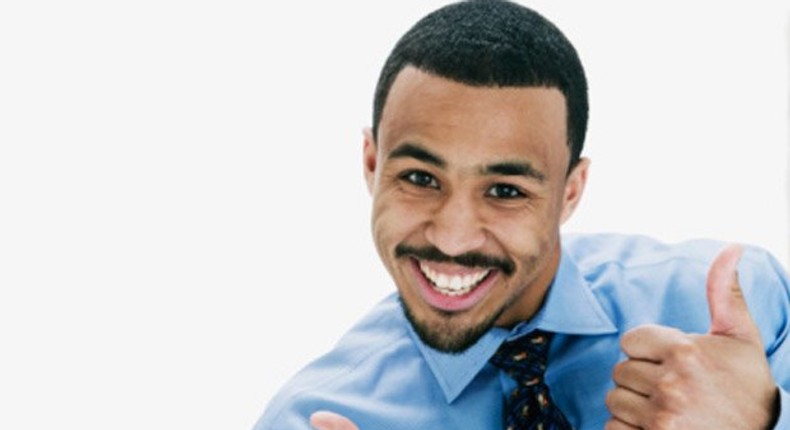 Men have a harder time maintaining a
1. Do: Watch out for booze
It's a nice gesture to take a friend who's battling mental instability out for drinks, just to talk and unwind but be aware that alcohol misuse and psychological problems go hand in hand and young men are more likely to drink recklessly, so there's need to be careful.
Usually, those going through psychological problems often feel abandoned and find it hard to communicate. This is made worse by people often feeling uncomfortable discussing the subject of mental illness or worrying that they'll say something wrong, and so instead opting to be quiet. Even if you think you'll get it wrong, just say something.
3. Do: Watch Your Language
A lot of people who feel suicidal are quite sensitive to failure or criticism and find it hard to tell others how they're feeling, so don't tell people to snap out of it, laughing at their situation, belittling the condition or telling them they've let people down. On the other side, there's plenty of practical things you can say to a friend who's struggling, like offer to go with them to the doctor or any other appointments; check that they've remembered to take any medication; ask them what they need help with; let them know that you're there for them whenever they need it.
4. Don't: Fear the Doctor
Less men with problems tend to seek medical help. Most men have an unwillingness to open up to a stranger, and are afraid that admitting to a problem makes it more real. However, talking to a good doctor is a crucial part of the battle against mental illness:
Some things we dismiss as general flakiness among friends may be a sign of something more serious. Some people will go to any length to hide their condition, because they don't want others to see their weakness and fear that they will be misunderstood. However, you can watch out for these seven signs: people disappearing; changing their eating habits; physical symptoms like nausea or headaches; a loss of focus; disrupted sleep; a change in appearance; a need for excessive reassurance.
Please if you are or know anyone who is going through these symptoms, try your best to reach out for help because that is where the healing begins.
JOIN OUR PULSE COMMUNITY!
Recommended articles
Inspiring Connections: The creative community unites at the Walkers Mix by Johnnie Walker and Sarz
5 lessons from a K-drama about true love and healthy relationships
Dano Milk inspires Nigerians to enjoy dairy on World Milk Day
7 ways to style your braids for a more formal look
Top 5 most stylish Nigerian women who host podcasts
How's the air quality in African cities? Plus, 5 cities in the world with the worst air quality
Unveiling Glamcityz: Nigeria's fashion destination redefining style with authentic flair
The smelly side of using a public gym - and what to do about it
What you should know about the Museum of failure
Masturbation may increase a male primate's chances of impregnating a female - Study
5 ways to protect your hair from heat damage
7 herbs that reduce stress and anxiety
'There are people in Barcelona who don't want me to return' — Messi
EXCLUSIVE: 'It is only Paul Onuachu' — Frank Onyeka reveals his Super Eagles friend
Explained: How much will Lionel Messi earn at Inter Miami in USA?
Ese Brume soars to her best mark this season at ORLEN's Cup
Romelu Lukaku gives advice on how to stop racism in football
Victor Osimhen's unprecedented Capocannoniere
Chukwueze beats two Morocco stars and Ghanaian striker to LaLiga award