Get these mosquito repellents to avoid falling ill
Everyone hates malaria, we also hate the welts we get from mosquito bites. Here's how to prevent getting bitten from mosquitoes.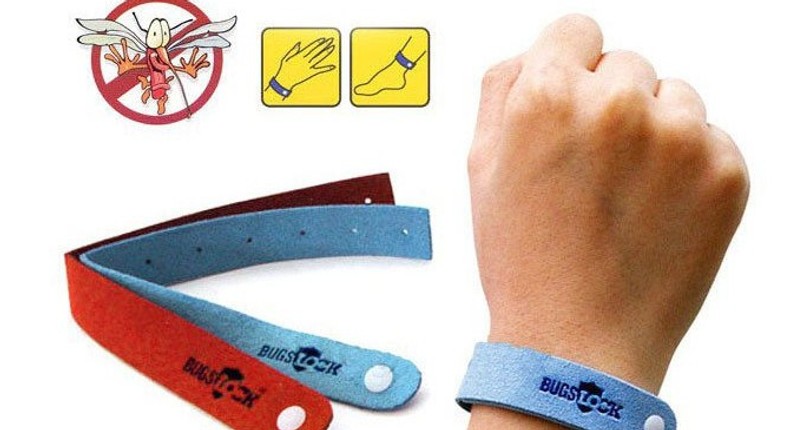 A greater number of Nigerians visit the hospital because of malaria. Statistics show that malaria kills more people than HIV/AIDS.
We all know the cause of malaria is mosquitoes. So to prevent malaria, just avoid mosquito bites, right.
Yeah, that's the problem, it's almost impossible to avoid mosquitoes. They don't seem to die; you can spray the whole room with insecticide till you're blue in the face, they find a way to survive.
They're made of pure citronella oil and other components that make it impossible for insects to come near the wearer.
It can be used both indoors and outdoors. It is also safe for all age groups and even infants can wear them.
Click here to purchase the bracelets for N500 only. You can find more amazing deals by checking this website.
JOIN OUR PULSE COMMUNITY!
Recommended articles
This week's best celebrity pictures on Instagram
For women: 4 foreplay tips to drive men wild
5 people share awful and sometimes funny things their bosses have said to them
Ramadan: Six facts about the holy month for non-muslims
These are 5 top signs of fake love in a relationship
5 interesting health benefits of Agbalumo (African star apple)
The best 5 cities in Nigeria
The oldest woman ever to be on a Vogue magazine cover is a Filipino tattoo artist
Why your body suffers when you don't have regular s*x
6 reasons your nipples hurt
5 celebs with face cards that never declines and their makeup techniques
Chicken vs Turkey: Here are 3 nutritional differences
Manchester United identify Portuguese goal-machine Goncalo Ramosas Osimhen alternative
Giannis Antetokounmpo outshines Jordan Nwora as Bucks set record against Pacers
NPFL Review: Rangers continue to flirt with relegation, 3SC vs Plateau produce another classic
Arsenal reach first Champions League semi-final in 9 years with victory over Bayern