How to apply eyeshadow when you have hooded eyes
Just like the rest of your body, eyes also come in all shapes and sizes among it one of these variations is a hooded eye.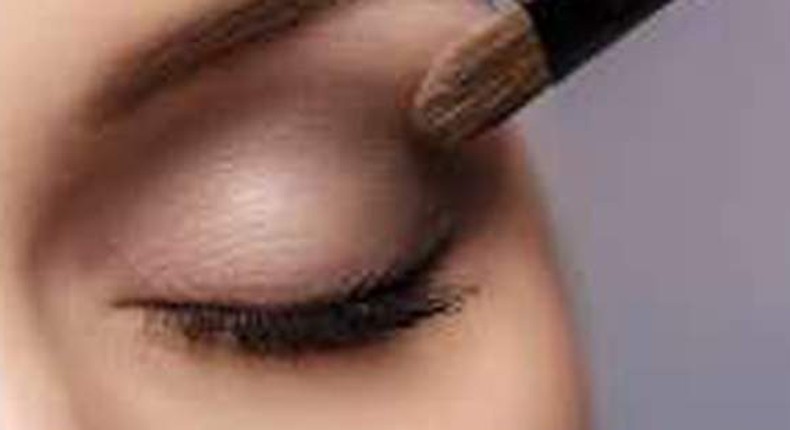 Having hooded eyelids means your eyelids either are covered, by skin or bone which provide an appearance of heaviness.
They are also commonly called "bedroom eyes". Just like the rest of your body, eyes also come in all shapes and sizes among it one of these variations is a hooded eye.
The hooded eyes have excess skin folding down from brow bone to lash line that unclear your creases, shrinks your lids and make them look drowsy. This can make wearing eye makeup particularly tricky because it make it difficult to bring out the beauty of look.
Here are a few tricks to work with your hooded and get the best out of your glam!
Apply eye makeup with open eyes
It is better to apply eye makeup with your eyes open because it can be difficult to find out the natural crease with closed eyes.
Apply eyeshadow above the crease
For hooded eyes makeup, you need to apply the eye shadow just above where you have marked your crease as contrasting in the natural fold of your lid.
Apply eyeshadow as a straight line
If you're a beginner at applying eyeshadow then try this foolproof straight-line technique.
Take a handkerchief and place it on the outer corner of your nose to your eyebrow. Now apply eyeshadow from the centre of your eye straight out to the handkerchief.
It will give hooded lids the illusion of lifted eyes.
Invest in waterproof mascara
With hooded eyes, lashes often touch in the brow bone, so don't use a mascara that will smudge. Moreover, long eyelashes open up hooded eyes in instant.
Try cutting the crease
Apply white eyeshadow
We all know that white eyeshadow does magic. But when it is combined with brown crease color then it provides a perfect combination for faking bigger eyes.
Apply brown eyeshadow and false lashes
This is the best and easiest trick to do for hooded eyes. Apply the matte brown eyeshadow on your lid and above your crease, and get false lashes and place them on outer corners of your eyes. The whole effect will open up the eye and give you a sultry, soft glam.
JOIN OUR PULSE COMMUNITY!
Recommended articles
World Cleanup Day 2023: Coca-Cola partners in pursuit of litter-free planet
What happens to your body when you fast for 36 hours?
Your favourite celebrities don't get dark underarms, here's their secret
Do you know the most popular birthdays in the world? The answer might surprise you
Meet the tribe in Nigeria where women have more than one husband
Unveiling the NEW Polo Oud Eau de Parfum: A voyage of intrigue and opulence
6 amazing health benefits of Iru (African locust bean)
Here are 6 health benefits of Garri
5 diseases you never knew African Velvet Tamarind (Awin) could treat
Every Nigerian woman is known for these 5 things
5 most beautiful churches in Nigeria
5 Africans who have won the Nobel Peace Prize
Super Falcons' Michelle Alozie drops football hot take
Kane defends Harry 'One of the best defenders in history' Maguire, calls for end to scapegoating
Provedel: 4 goalkeepers who have scored in the Champions League including Vincent Enyeama
Andre Onana: Critics of the Manchester United goalkeeper are missing the bigger picture
100 not out: Lewandowski moves closer to Messi and Ronaldo with century of European goals
Is Victor Osimhen in for a troubled season under Rudi Garcia?
Pep Guardiola laughs off Man Utd's title challenge
Braga vs Napoli: Victor Osimhen aiming to break Obafemi Martins' 13-year-old UCL record
Victor Boniface girlfriend: 8 Interesting things to know about Rikke Hermine