Thieves goes viral after stealing cow semen worth millions of Naira
Thieves goes viral after stealing cow semen worth millions of Naira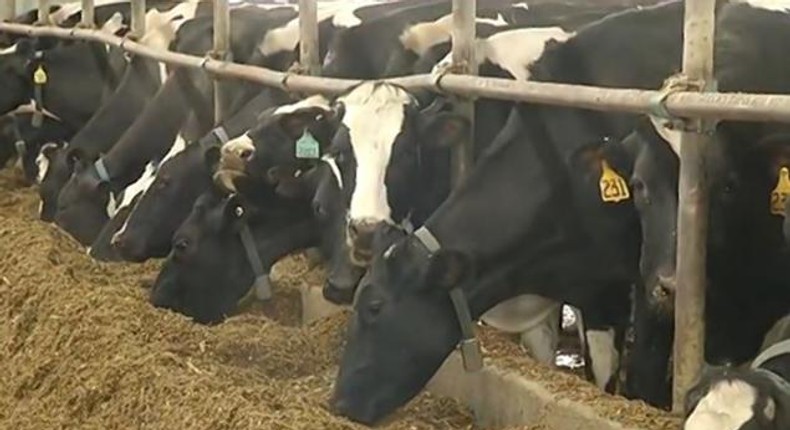 Thieves goes viral after stealing cow semen worth millions of Naira.
The tanks containing the prized semen were taken from the back of a farm truck in Turlock, California.
'The genetics that these cows have in them is out of the top one per cent of the world population [of bulls],' farm owner John Azevedo told CBS Sacramento.
3 trailers tanks loaded with nearly 3,500 units of sperm were stolen from the back of his work truck late Sunday night, enough to potentially impregnate more than 1,000 cattle.
"You're trying to make a living — the loss of all those units of semen, and probably taken by someone who had no idea what they were stealing, is very frustrating," John added
Farmer Anthony Reis told CBS he thought the thieves 'had no idea what they were stealing', because they mainly stole petrol out of his truck and then just grabbed a bunch of other stuff.
JOIN OUR PULSE COMMUNITY!
Recommended articles
Top 10 African countries with the highest cost of electricity in 2023
Meet the Sapeurs, Congolese who wear expensive outfits though they live in poor communities
Top 5 largest economies in East Africa ranked
Top 10 African cities with the highest purchasing power
10 African countries with the highest fertility rate in 2023
5 ways to spot a sex addict or know if you are one
Top 10 African cities with the most expensive real estate
7 reasons women don't get wet even when aroused
4 African countries are responsible for 70% of the chocolate in the world