Police say man who killed wife in Lagos may be mentally deranged
A Lagos man who slaughtered his wife while she was sleeping may be mentally unstable, according to the police.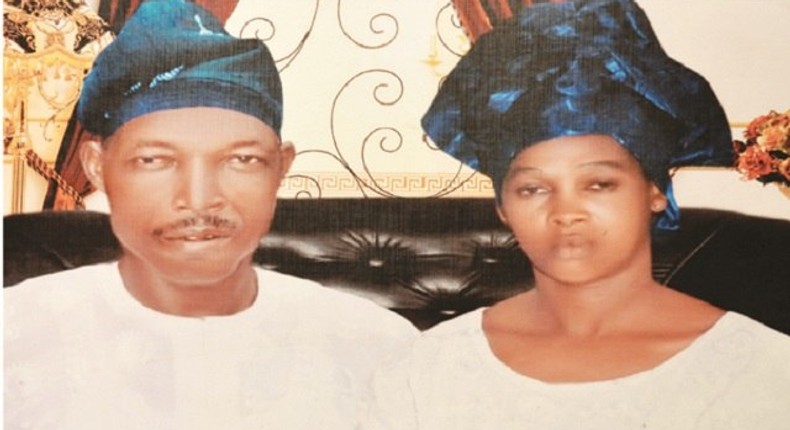 It was gathered that the 49-year-old Sogei, had killed his wife of 26 years, Rose, at about 1am at their residence at Araromi Street, Oshodi, when he was attempting to set the body ablaze before he was seen by one of his sons who raised an alarm.
It was learnt that the couple including their five children, had gone to bed on Thursday night with no altercation whatsoever but in the dead of night, Sogei used a sharp knife to slit the throat of his wife, a petty trader at Ijora Market in Ajegunle area of the state. She is also said to be the bread winner of the family.
However, after carrying out the act, Sogei allegedly told his neighbours that it was one of his sons that killed his mum, while trying to escape before he was apprehended and handed over to the police.
But in a statement, the acting spokesman of the Lagos Police Command, DSP Chukwuma Ozoani, there is the possibility that Sogei is mentally unstable because he can barely speak for now.
"We are carrying out various tests on him. There is the possibility that he might be mentally unstable. He might have psychiatric problem. He is in police hospital; we are checking his mental health.
It is an all inclusive thing. He cannot stand on his own nor speak what we understand. He only looks and murmurs and so we are going the extra mile to look at the issues and observe him.
After he allegedly killed his wife, the suspect reportedly drank a poisonous substance. He was rushed to the hospital after his arrest and has been there since then. There is a possibility he is mentally unstable.
Our psychiatric doctors are checking him. He is not in a good state at all. He took poison. He is not well so we are treating him at the police hospital.
You cannot investigate someone who is at the point of death. But once he recovers, we would begin investigation into the case."
Before the incident, it was learnt that Sogei had been warning his wife to stop collecting gifts from her relatives for the family's upkeep, and had, on several occasions, assaulted his wife for alleged infidelity.
The eldest son of the couple, Richard, who spoke with reporters, said the suspect started acting strangely after allegedly killing his wife.
"My three siblings, our aunt and I slept in the living room, while dad and mum were inside. Around 4am, dad called me from the bathroom. I went to meet him but he did not say anything.
I went outside to urinate and when I came back, I checked the bathroom and saw him lying down, vomiting some black substance and excreting on his body. I think he poisoned himself. I told my aunt to wake mum up to attend to him.
But she didn't wake up. I shone a flashlight on her and saw blood on the bed with a wide cut in her neck. I fainted when we discovered she was dead."
"We later asked dad how it happened, he said somebody entered and did it whereas the compound gate is always locked in the night.
It was mum that took care of us. She was the one sponsoring my elder brother, , who just gained admission into a university in Abia State. I don't know our fate now.
The landlord of our former house on Michael Street, sent us out because dad always quarrelled with mum. We were also sent away from Banjoko Street for the same reason."
JOIN OUR PULSE COMMUNITY!
Recommended articles
Top 10 African countries with the highest crime rates
BREAKING: Sam Larry in police custody over Mohbad's death probe
NADECO calls for Tinubu's resignation amidst academic scandal
BBNaija's Angel debunks rumours tagging her relationship with Soma as PR
Sam Larry pleads his innocence over alleged involvement in Mohad's death
3 things you shouldn't do for a woman you are not married to
Why some people refrigerate their condoms before use
The wild sex and sexual practices of ancient Rome
Nigerians react as Amaechi, Adeyanju spotted in Law School