Police inspector killed as gunmen attack, bomb station
Unknown gunmen have attacked an Ekiti police station, killing a police inspector with two others wounded.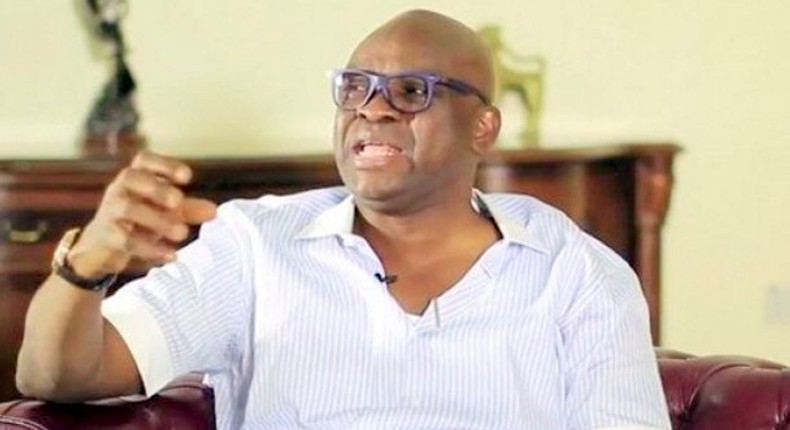 The unknown gunmen raided the station on Friday, October 14, with explosives, with which they blew off the roof of the station, with the aim of emptying the armoury.
News correspondents gathered that the late police inspector was shot in the legs, chest and stomach by the gunmen and efforts by doctors to save his life had been unsuccessful given the extent of his injuries.
The other two policemen who were injured in the attack are currently undergoing treatment at an undisclosed hospital.
Speaking on conditions of anonymity, a policeman said that the armed men attacked the police station at about 7:20pm on that fateful day and laid siege to the place.
"They drove in recklessly and took over the entire police station. Some even  jumped the fence and took strategic positions. They surrounded the station and started shooting indiscriminately. After shooting armed policemen on duty, they headed for the armoury.
"We suspected that they came to loot the armoury because that was where they first visited after demobilising our men. In fact, they emptied the entire place," he said.
Addressing the rising suspicion that the gunmen may have attacked in a bid to break out a high profile detainee, the police source said, "That is not true because nobody was detained in the cell as of the time the incident took place."
Speaking in an interview with Punch correspondents, the Ekiti State Police Public Relations Officer, Alberto Adeyemi, confirmed the death of the inspector as well as the injury and hospitalisation of the other two officers who are recuperating.
"The Commissioner of Police, Etop James, has visited the place on a fact-finding mission. We have launched an investigation into the attack," he said.
The Governor of Ekiti state, Ayodele Fayose, reacting to the incident on Saturday, October 15, described the attack as sad and unfortunate.
He said, "This is not a good development but we are working hard to close the gap and ensure the safety of the people."
Fayose added that it was disheartening that something like that could happen in the state.
Stay with us for more information as the story develops.
JOIN OUR PULSE COMMUNITY!
Recommended articles
Top 10 most ethnically diverse countries in Africa
African countries with the cheapest household electricity prices
Top 10 African countries producing Palm Oil
Top 10 African cities with the highest population growth from 2022 to 2023
Kenyans in diaspora tend to send more money home the weaker the Kenyan shilling gets
PTAD set to unveil "I Am Alive" confirmation portal for pensioners
Train crash: Bus driver begs for forgiveness after psychiatric, drug tests
Top 10 African countries with the most transparent GDP data
5 ranking PDP lawmakers who became Labour Party casualties