#PawonChallenge: What does 'Olamide's IG' mean for the rapper's career?
'Olamide's IG' is plastered with videos of scantily clad women twerking their souls off, and it might be indicative of something Olamide needs to watch.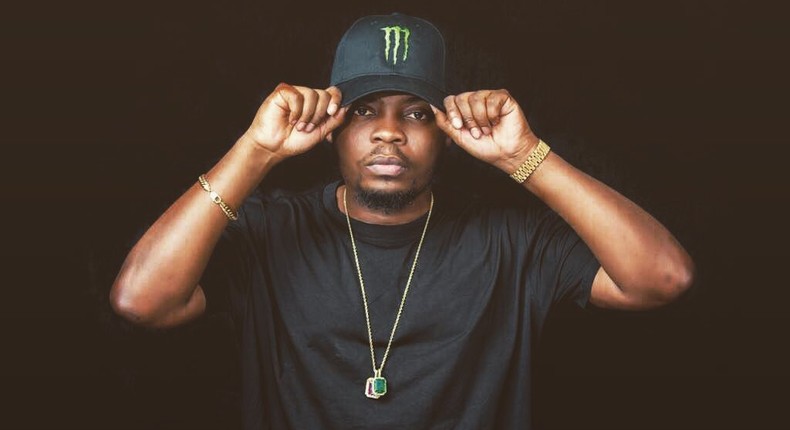 On Friday, August 30, 2019, 'Olamide's IG' became a trending topic of Twitter NG.
If you were not a pervert or obsessed with checking Instagram videos, you would have questioned the 'why' and 'how' 'Olamide's IG' became a trending topic.
But for 'men of the culture,' they had been 'binge stalking' Olamide's Instagram page, @Baddosneh for two days before it became a trending topic. It all started when Olamide released his Cracker Mallo-produced new single, 'Pawon.'
The song has a very 'suggestive' and raunchy cover art. It shows a woman with a huge bum drinking and smoking while comfortably sitting on a man's head. Most acts promote their songs with Instagram posts of people singing or dancing to their songs. Sometimes, the dance routines they post can be raunchy.
However, Olamide chose a different route with the #PawonChallenge. Instead of the regular level, Olamide's viral moment went from 0-100. With a song that already appreciates the sensitive parts of a woman's body, Olamide started promoting the song with a series of videos of women twerking to 'Pawon.'
As at 11:00 am on the morning of September 2, 2019, Olamide had posted more than 30 videos of women twerking to 'Pawon.' To the joy and adulation of 'perverted' men, these women had bums of all colours, shapes and sizes.
Regardless of your preference, you're likely to find what you like. On his Instagram stories. even Wizkid had to jokingly complain that Olamide wanted to kill him with bums when the heat reached high levels.
Thus 'Olamide's IG' began trending on Friday, August 30, 2019 when the seeming endless cycle videos of women twerking to 'Pawon' sent perverted straight men from appreciation over the edge to obsession. People literally queued on 'Olamide's IG,' burning data and enriching telecommunications companies while anticipating the next twerking video.
However, till now, the song's audio barely has 107,000 views on Olamide's YouTube page. In comparison, the audio to Naira Marley's 'Soapy' hit over 300,000 views on YouTube in less than five days.
Why then did Olamide do it?
Olamide is a Nigerian rap legend who has effortlessly crafted hits for the better parts of the past 10 years. Between 2011 and 2017, if Olamide sneezed and put it on a good beat, it would have banged - he was that hot. On that run, he released nine albums.
But since the second half of 2018, he has continually struggled to craft hits at his recognized level of virality. 'Motigbana' and 'Poverty Die' were huge songs, but they didn't really hit Olamide's usual level of virality.
While in 2019, singles like 'Woske' and 'Oil and Gas' have performed respectably, they have again failed to hit Olamide's level of virality that we saw with 'Wo,' 'Science Student' or 'Bobo.' His April 2019 single, 'Spirit' even tanked.
Some attribute this to Olamide finally hitting the inevitable 'slow down' phase as the now-30-year-old approaches veteran status. They have a point. However, it's not a standalone problem - a good one to have, by the way.
The other factor is the ongoing change of guard in the Nigerian music industry. This change of guard is not only bringing new, attractive and younger, more approachable acts into the industry, it is also changing the soundscape. The hottest producers are now more experimental with their sound leaning towards a fusion.
This change of guard is also influenced by the emergence of Generation Z Nigerians. The oldest members of that generation are now 22 - they are the generation currently influencing pop culture.
Millennials, the people that Olamide grew with are slowly taking on higher responsibility in the real world. They are also slightly constipated on what they have been feed over the past 10 years.
Asides that, Olamide has also seen his fellow rappers, Naira Marley and Zlatan become stars off their carefree brand of music that wilingly neglects political correctness and the conventional definition of 'responsibility.
These guys have made hits off celebrating internet fraud, subtle hints of 'cultism' and even created a viral dance that mimics masturbation. Asides that, Naira Marley's 'Opotoyi' is a vulgar celebration of sexuality and even slight misogyny, and we loved it.
Nobody can blame Olamide, who has been successful off being calculative, innovative and instinctive. Backed against the wall, boasting a career filled with hits, he needed more. He probably thought explicit content is the new way into the hearts of Generation Z and millennials.
He was right to attempt a more explicit brand.
The complications
Before we go ahead, know that this writer doesn't find 'Olamide's IG,' its content and Olamide's promotional stragegy for 'Pawon' problematic. He only questions if the strategy is appropriate Olamide in the long term.
Olamide is a legend and a quintessential king of Nigerian music. He is also still hungry for success and that's all good. Getting comfortable should never be an option.
However, while competition and the feeling of relevance are how the great artists thrive in the highly competitive field of music, they can also mislead. Asides that, legends don't play by the conventional rules. They create their own rules.
Yes, even legends need to reinvent to stay in touch. However, reinvention can also be a set up, and that's Olamide's current conundrum. He is trying to stay relevant and when you look at it from a cynical point of view, he seems to be forcing it with a hint of desperation.
It will be unfair and frankly even stupid to tell Olamide to simply roll-over for Zlatan and Naira Marley, but Olamide has no reason to be desperate or to even try to emulate them.
He is a legend and his game and level are different. While he is not at the level of 'grown man raps' just yet, he can reinvent and stay in touch with the current tide without diving straight into its obsession with raunchy content. Frankly, while I have no problem with 'Olamide's IG,' I think it's slightly against his brand and status.
No, this is not about the very cliched concept of 'responsibility' that the liberal hypocrites like throwing around. It's about how it could be counter-productive for Olamide in the long term. One hopes 'Pawon' somehow picks up, but if it goes the way of 'Oil and Gas' or 'Spirit' did, Olamide could be in trouble and grow even more desperate.
The other option for Olamide
Speaking with a senior Nigerian pop culture journalist last week, he opined that Olamide should consider taking a break from the music scene and that he will be thankful for it. He felt it could allow Olamide some much-needed clarity and help him recharge his creative batteries.
I couldn't help but see the sense in what he said, especially after he cited Jay Z's break at the start of Lil Wayne's and Kanye's duopoly in 2006.
When Jay Z came back, he released the polarizing American Gangster. What followed was The Blueprint III, a seminal project. Granted, the American landscape is different from Nigeria's, but Olamide can follow the same template.
His legend is sealed as arguably, the greatest rapper Nigeria has seen. What he needs now is clarity. He needs to make money, but he needs to thread carefully so he doesn't totally blow it. 
JOIN OUR PULSE COMMUNITY!
Recommended articles
Rema's 'Calm Down' reaches new peak on Billboard Hot 100, closes in on African record
Nedu confesses to supporting cheating in marriage
African superstar Victoria Kimani returns with new single 'How I Do'
Apple Music curate Afrobeats playlist inspired by 'Ted Lasso's' Sam Obisanya
Reminisce pays homage to Juju legend in exciting new single 'Shina Peters'
Wizkid to feature in Marvel's 'Across the Spider-Verse' soundtrack
Teddy A shares heartwarming details of proposal to Bambam
Odumodu Blvck's 'Dog Eat Dog II' debuts at No. 1 on Apple Music Alternative Chart
Mercy Aigbe offers empowering words, prayers for a new Nigeria