10 best Nollywood movies of the year
How good was 2015 for movies? Did you get to see any Nollywood movie this year? From "Road to Yesterday," to "Taxi Driver," Check out our top 10 Nollywood movies of the year.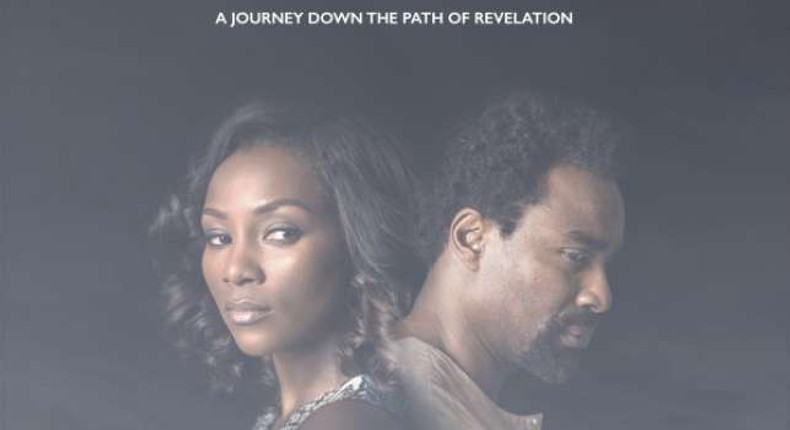 How good was 2015 for  movies? Did you get to see any Nollywood movie this year? From "Road to Yesterday," to "Taxi Driver," check out our best 10 Nollywood movies of the year.
In no particular order, check out our best movies;
It's not everyday we get to see an unpredictable  Nollywood movie in the cinema, and that was what Genevieve Nnaji and Ishaya Bako offered movie lovers.
Aside from marking the return of the talented Nnaji, the movie told a different, relatable and totally unpredictable story.
Those looking for a film with depth will always find something to love in "Road to Yesterday." But movie lovers looking forward to something normal will be left disappointed.
A modern day love story, the movie tells the story of a couple Victoria and Izu (Played by Nigerian-British actor, Oris Erhuerho and Genevieve Nnaji), desperate to mend their marriage on a road trip to a relative's funeral.
A movie on the challenges faced by child brides who are struggling with VVF (Vesico vaginal fistula, and also Linus' directorial debut, "Dry" is one distinct and captivating movie.
It's one movie capable of bringing out different kinds of emotions in viewers. From the production to the interpretation of characters by cast, Stephanie and her crew did a great job at telling a story with a message.
The movie also received an AMVCA nomination in the and "
The Fathia Balogun comedy film won the 2015 AMVCA "Best Indigenous movie" of the year. Released on November 30, the movie featured the actress as the character Sanwele, also stars Femi Adebayo, Muyiwa Ademola, Afonja Olaniyi, Razak Olayiwola, Adekola Tijani among others.
Biyi Bandele's direction of the film is just everything. From location to storyline, make up and costume to interpretation of character, attention was paid to every single aspect of movie.
In an engaging story, "Fifty" captures a few pivotal days in the lives of four Nigeria women at the pinnacle of their careers.
Starring Omoni Oboli, Nse Ikpe-Etim, Ireti Doyle and Dakore Egbuson, "Fifty" held its world premiere at the and its tickets sold out in just four days.
Following her directorial debut "Being Mrs Elliott," the actress returned with a hilarious, entertaining and perfect comedy film of the year "The First  Lady."
Starring the actress alongside Alexx Ekubo, Joseph Benjamin, Yvonne Jegede, Chinedu Ikedieze among others, the movie told the story of Michelle a prostitute with dreams of being rescued from her pimp and 'prince charming,' Obama.
Every actor in the comedy film brought their characters to life. From the use of language, to actors' interpretation of their roles, "The First Lady" has been the perfect comedy film of the year.
"Lunchtime Heroes" offered a kind of story we rarely see in the entertainment industry – one focusing on education and family.
Directed by Seyi Babatope, the movie surprises with its uncommon storyline and brilliant performances from Dakore Akande, and Diana Yekini as Banke Adewunmi.
It also offered the kind of soundtrack everyone could get used to hearing and loving, taking us back to those days when music played an important role in filmmaking
Another comedy film every movie lover should have seen by now, "Taxi Driver"
Fromtoto the outstanding and more, the movie presented a cast with so much on-screen chemistry and hilarious banters which makes the movie an easy watch.
If you are a movie lover, then you probably heard about "Gbomo Gbomo Express" before it hit the cinemas.
One of the most star studded movie of the year, the dark comedy film about money, love and deception, centered on the kidnap and ransom of a record label executive, and presented lots of actors in characters we had never seen them in. And did they deliver? – Yes!
From Kiki Omeili to Gbenro Ajibade, Gideon Okeke, Osas Ajibade, Blossom Chukwujekwu, Ramsey Nouah, they couldn't have been a better casting.
The First Four man cast film in Nollywood, everyone who has seen "The Visit" must agree that it's one different and distinct movie.
A movie with a great story, twists, and depth, "The Visit" is one worth recommending to every one who loves or claims to hate Nollywood film - either way, it would have a positive effect.
"The visit" is a movie that leaves you wanting more after each scene. Not only an entertaining and easy watch, the movie addressed topical issues like sex education, female circumcision, and more.
The Funke Fajoyin film stars Nse Ikpe-Etim,Femi Jacobs, Bayray Mcnwizu, and Blossom Chukwujekwu , and each of these actors brought their A-game.
Tagged "Best love story of the year," the movie once again presented Adesua Etomi delivering a realistic interpretation of a lovable character, this time a dramatic grief-stricken woman.
Directed by  Niyi Akinmolayan and produced by Uduak Isong, the movie perfectly tells the story of a couple Muna and Imoh, who go through trying times after the later got involved in an accident that left him comatose for months.
Starring Adesua Etomi, Kunle Rhemmy, Blossom Chukwujekwu, Desmond Elliot, Deyemi Okanlawon,  Kofi Adjolorlolo and Tamara Eteimo, the movie presented a cast with a comfortable chemistry, which made the movie an easy and interesting watch for every couple.
JOIN OUR PULSE COMMUNITY!
Recommended articles
BBNaija 7: I wonder how you were roommates with Hermes, he looks like a shrine - Phyna to Khalid
BBNaija 7: That's so stupid, are we kids here?- Daniella slams Ilebaye over socks
First-ever BBNaija documentary to premiere
'Fly Talk Only': Payper Corleone displays the flamboyant life of a Don [Pulse Album Review]
Moses Armstrong charged with rape of minor and supplying abortion drugs
OC Ukeje stars in Netflix's 'Locke & Key' season 3
Global Citizen announces lineups for 2022 Global Citizens Festival in Accra & New York on September 24
Revisiting Davido's 2017 blistering run [Pulse Afrobeats Throwback]
BBNaija 7: Live updates of the 'Level Up' season (Week 3)