Tope Alake's "Picture Perfect" lives up to its title
"Picture Perfect" is a comedy movie that surprises you with its plot, warmth, humour, and offering of redemption.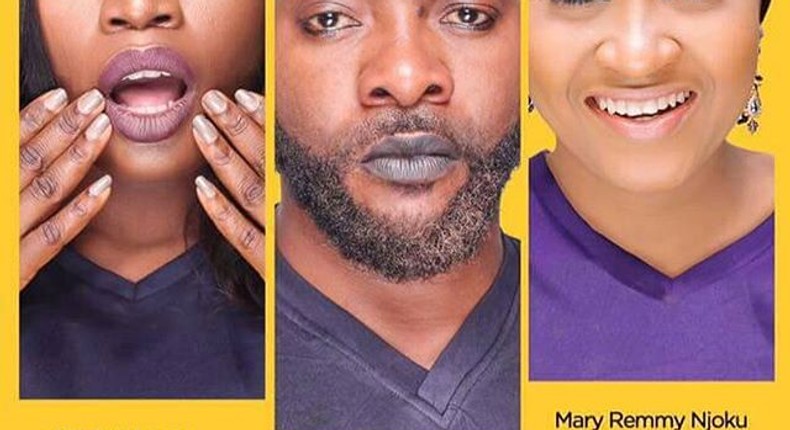 Tope Alakes "Picture Perfect" lives up to its title.
If you were to go by its official synopsis, you would go into the cinema hall expecting to enter a fairy tale world where a posh tailor falls in love with an area boy after he rescues her from a group of hoodlums.
Directed by Tope Alake, the movie is written and produced by Biodun Stephen, who has proven with "The Visit," "Ovy's Voice" and "Tiwa's Baggage," to be one of the truly original voices in contemporary romance storytelling.
In "Picture Perfect," a posh tailor Kumbi, meets a notorious area boy, Jobe, when her car breaks down in his hood.
He saves her from his fellow thugs, watches over her car all night and is literally her knight in shining armour.
Unfortunately, their brief friendship turns sour after she offers him just two thousand naira, a payment he considers cheap for all the stress he went through for her.
He angrily and forcefully takes over her car, camping on her bonnet as he swallows his amala and ewedu for lunch. A furious Kumbi calls a police officer to arrest the miscreant who is violating her privacy.
Unfortunately, Kumbi finds out that the police is 'truly your friend,' in this case, Jobe's very good friend.
After their hostile encounter, Jobe decides to further infuriate Kumbi by setting up his 'shop' right beside her tailoring shop, disturbing her daily activities with his loud indigenous music and other illegal activities.
At this point, seeing as there has been no amicable or emotion-charged moments between Jobe and Kumbi, you're eager to see how the writer will evolve these characters from enemies to friends, without delivering cliché moments.
In a scene packed with funny situations and quirky indigenous lines, Alake and Stephen perfectly evolve Jobe and Kunbi's relationship into something beautiful and comfortable.
However, in a series of unpredicted events, this friendship turns awkward, paving the way for Alake to communicate the central themes of the movie.
"Picture Perfect" employs the depth of emotions needed to engage the audience while it focuses on classism, friendship, fate, love, redemption and beauty in imperfection.
The entire cast carry the movie as they should: Mary Remmy Njoku as the posh tailor,Kunmbi,  Bisola Aiyeola as the unreserved friend, Kiksy, and above all, Bolanle Ninalowo, who, in the role of an area boy, finds true momentum.
It's Ninalowo's character as Jobethat lingers in the memory even after you exit the cinema hall. In Jobe, Ninolowo finds and delivers a role tailor-made for him.
The growth of his character elicits as much sympathy as it does laughter, mostly because he owns every pivotal moment, convincing the audience to care about his feelings.
While it's a comedy movie packed with hilarious, quotable and unforgettable dialogue like 'filandra,' 'see you in a jiffy,' and 'Jobestina,', it doesn't go for cheap laugh.
It makes proper use of indigenous language and Jobe's uncultured mannerisms to elicit its laugh-out-loud moments.
Its ending leaves you with a sense of satisfaction - one of those that tug at your heartstrings without trying to shove an unnecessary love story down your throat.
It opens in cinemas on July 7, 2017.
JOIN OUR PULSE COMMUNITY!
Recommended articles
Burna Boy releases first single of 2023 'Sittin' On Top Of The World'
Inside the making of Xavier Ighorodje's new series 'Anatomy of a Predator' [Exclusive]
'The Little Mermaid' swims to the top with ₦31 million
Olamide drops new single 'New Religion' featuring Asake, announces date for new album
Dakore Akande recounts struggles with postpartum depression
Official 'The House of Secrets' poster shows off 7 characters
Beauty Tukura describes 'BBNaija' as a toxic reality show
Simi announces her first single of 2023 titled 'Stranger'
What you need to know to about Nollywood/Bollywood series, 'Postcard'