Why great and talented actors feature in bad films
The annoying part of it? These talented actors act and promote these horrible movies with so much sincerity and won't stop shoving them in our faces.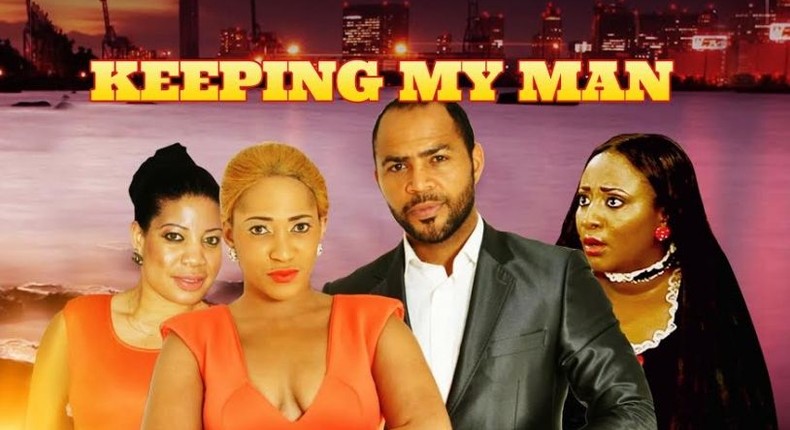 We have seen it happen severally - a great and talented actor featuring in an over-hyped and shoddily written movie.
The annoying part of it? They act these horrible movies with so much sincerity and won't stop shoving them in our faces; all thanks to social media.
Bad filmmakers have had A-List actors feed their gluttonous thirst for quality cast - a case study of Rukky Sanda's "In her Shoes," "Keeping My Man," "More Than Friends" and "Gold digging."
I don't know how Sanda does it, but she always has the best cast. However, the quality of her movies is a  topic for a different conversation.
Why do bad movies happen to great and talented actors?
Let's start with what would seem to be the most obvious - Money. Haven't we all done something we aren't proud of for money?
The economy isn't exactly friendly, and while there's need to stay true to the craft, there's also need to be lucrative.
Most actors would rather feature in a comedy movie that would smash box office records than being a part of a non- governmental film project that would bring them no fame and little money.
2. Blind Faith in director of the movie
It was a beautiful Sunday evening, and one of my colleagues decided to go for the private screening of a Nollywood movie that came across as 'deep,' and was directed by a filmmaker who is active on social media and part of the seemingly 'Woke gang.'
Anyway, prior to that Sunday, I had not seen any work by this filmmaker. I just knew him as a busy and 'deep' director. Plus, the movie has a beautiful cast.
My colleague returned and won't stop complaining about this horrible film. He felt scammed by this filmmaker whom he believed in without evidence.
He was disappointed because the lead actor is a super talented actor. He was angry because he probably missed a football match.
This filmmaker is currently shooting a star-studded film, and considering that none of his films have ever made it to the cinema, we all can imagine how much blind faith these 'star-studded' cast have in him.
Most actors simply overestimate a director's ability and a film's potential at the box office.
3. Favour for the director or producer
I believe this is one of the main reasons talented veterans find themselves acting and promoting a horrible movie. What do you do when a friend, sister or respected colleague decides to make a film and wants you to lead a beautiful cast?
You simply say yes, while praying that the movie doesn't flop.
While some actors make the bad decision to feature in a horrible movie all by themselves, some others rely on their agents to help them pick projects.
Sometimes, these agents pick winning scripts, other times, they pick losing scripts. Some pick films for the cheque, others because they want to work with a particular actor, director or producer.
Different reasons influence an agent's decision to pick a role for his/her client. Sometimes, those reasons land our A-List or talented actors horrible roles.
5. Sometimes, it's just not their fault
This has to be one that isn't known to many. Most times, the script an actor signs on to feature in is not automatically what ends up being shot. It is not even necessarily what makes it to the cinemas.
From the moment an actor accepts a script to the moment the film makes its debut on the screen, different things capable of turning a great story into a horrible one happen.
Blame the editor or director, but, sometimes, what seemed to be a decent script becomes a failure.
JOIN OUR PULSE COMMUNITY!
Recommended articles
'When It Blooms' is the long-awaited manifestation of Nonso Amadi's abilities
5 classic Nigerian shows that kept us glued to our TVs
7 Nollywood movies that scream childhood nostalgia, according to ChatGPT
Ireti Doyle, Bucci Franklin to star in new Africa Magic series
Here is your first look at 'The Wheel of Time' season 2
Deola Art Alade wins first AMVCA for 'The Real Housewives of Lagos'
Ebuka Obi-Uchendu mourns BBNaija ex-housemate, Joseph Ada
Everything we know so far about Anthill Studio's fantasy movie, 'Mikolo'
Elvis Chucks lands 3rd AMVCA win with 'Jewel'