Student jailed for 24 years over N25 million internet scam
The Nigerian student, who was studying in Malaysia was convicted and sentenced by the Lagos State High Court, sitting in Ikeja.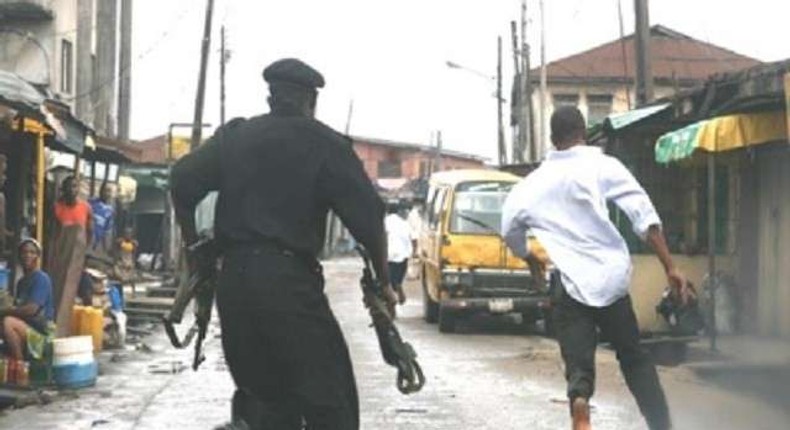 25-year-old Hope Olusegun Aroke has been sentenced to 24 years in prison over N25 million Internet scam.
Aroke, a student of Kuala Lumpur Metropolitan University, Malaysia, was arraigned on a two-count charge bordering on obtaining money by false pretence; cheque cloning, wire transfer and forgery.
Spokesperson for the EFCC, Wilson Uwujaren said he was found guilty on both counts and was sentenced to 12 years in jail for each of them. Both jail terms will be done concurrently.
"Troubles came for Aroke when an anonymous petitioner wrote to the EFCC alleging that the Kogi State-born undergraduate was involved in sundry fraudulent activities on the Internet. The EFCC swung into action and investigated the Internet dealings of Aroke. Investigations showed that he was involved in several romance scam that fetched him a total sum of 4,000 riyadh (Malaysian currency).
Aroke admitted sending the money to Nigeria through one Angela, who later helped him deposit its naira equivalent, N25 million, in a new generation bank", Uwujaren said, adding that two exotic cars were found in his possession at the time of arrest. They both worth N23 million.
JOIN OUR PULSE COMMUNITY!
Recommended articles
Top 10 African countries where workers earn the highest average salaries
Binani on her way to becoming Nigeria's first female governor-elect
The dollar is no more relevant in trade between India and Tanzania
Top 10 African countries with the highest levels of air pollution
See the Tanzanian project financed by France, EU, African Development Bank all at once
Live updates of Nigeria's governorship elections results
Atiku wipes the floor with Tinubu in Gombe
10 African countries with the highest inflation rates in 2023
Tanzania is fast becoming one of the best investment destinations in the world