Her student lover killed her then stuffed her body in a fridge
He was a selfish liar, and he did the unthinkable to show how much of that he was.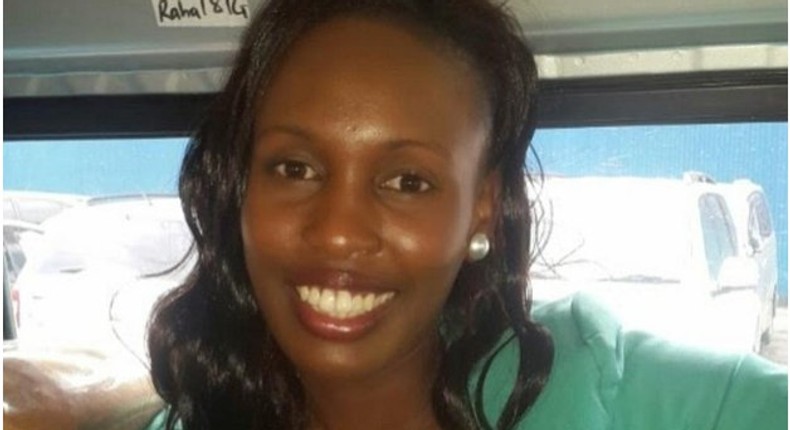 A man in Kenya has been arrested for allegedly killing his wife and stuffing her body in his freezer.
Abdulkarim Njoroge was not very pleased with Irene Kananu that night. He was angry and jealous and didn't like what he was hearing her say. According to Kenyan news sources, she wanted to dump him because she felt cheated and heartbroken.
AbdulKarim, 25, a student, had gotten another woman pregnant, and Irene wanted to have nothing to do with him. Even worse was that the person he impregnated lived in the same block of flats as him. She'd threatened to leave him several occasions but this was the final straw.
So that day in his house, somewhere in Mtwapa region of Mombasa, the argument and back-and-forth got heated till he did the unthinkable. He strangled her till he'd squeezed life out of her completely. In a few moments, Irene was dead.
This was sometime in the end of March. AbdulKarim, who clearly has a thing for making bad decision did not call the police to turn himself in, as a sign of remorse. Instead, he stripped her naked, and stuffed her in her fridge.
This was sometime in late March. At the time, Irene was an HR officer with chemical giant Henkel in Industrial Area.
Irene's sister, Catherine Nduta, had reported her missing on April 3 at a police station in the city, after trying to get her on phone several times to no avail.
Meanwhile, AbdulKarim didn't stop at killing her. He began using her car, and even went on to withdraw Sh40,000 (almost ₦120,000) from Irene's M-Pesa account.
On the other end of things, Police began investigations and broke into Irene's home. The site they met before them meant the investigation might take shorter than expected.
Her body was found naked, in the refrigerator. Because her whole body couldn't fit, her legs and hips were sticking out of the cold little box.
AbdulKarim was arrested shortly after.
JOIN OUR PULSE COMMUNITY!
Recommended articles
NNPC announces new nationwide fuel prices, effective immediately
Nigerian actor Hawwal Ogungbadero, 29 others set Guinness World Record for longest recording session
10 African countries with the lowest digital quality of life index
Nigerians react as Tinubu's daughter declares self as Iyaloja General of Nigeria
Nigerians express concern over immediate implementation of subsidy removal
Ghana may lose control of its resources to China if it defaults on its debt
Fuel Subsidy: Why Tinubu had no other option [Editor's Opinion]
Top 10 richest mineral-producing countries in Africa
Veteran Nollywood actor Adewale Adeyemo is dead