Ambode urges varsity management to encourage innovators
Ambode says he wants the institution authorities to nurture students to be wealth creators and innovators.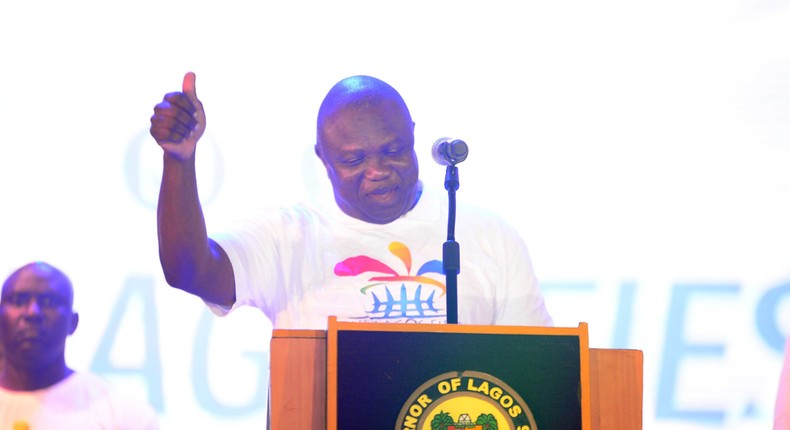 Lagos State governor, Akinwunmi Ambode, has urged authorities at the Lagos State University, to do all they can to encourage innovators.
Ambode gave this directives at the inauguration of Prof. Olanrewaju Fagbohun as the 8th substantive Vice-Chancellor of the Lagos State University. He says he wants the institution management to nurture students to be wealth creators and innovators.
Ambode reiterated that his administration is passionate about improving academic excellence and providing the necessary infrastructure for tertiary institutions in the state to deliver outstanding results.
He said, "Over the past few years, LASU has had her fair share of successes and challenges. As a result, there is a lot of work required to propel the university to a world-class status.
"As we set our sights on a more viable future, I urge that we use today's event as a rallying call for all to join hands to move LASU forward.
"The new VC has the task of rekindling hope and rebuilding confidence in the system. In this task, he requires the support of all to enthrone a peaceful atmosphere that will promote academic excellence."
The newly instated VC,  Prof. Fagbohun assured that he will make sure LASU becomes great again.
"My strategic imperatives are to restore peace, foster high level scholarship, make gains on previous gains, create an environment that can attract funds and make the institution a valued partner to the Lagos State, the Nigerian nation and the international community.
"We will make Lagos State proud. I am highly confident that we can do it. My confidence stems from what I know of the university and the enormous energy of my colleagues, both academics, non-academics, and our dear students. I say LASU will become great again," he said.
JOIN OUR PULSE COMMUNITY!
Recommended articles
Top 10 African countries producing Palm Oil
Top 10 most ethnically diverse countries in Africa
African countries with the cheapest household electricity prices
Top 10 African cities with the highest population growth from 2022 to 2023
Top 10 happiest countries in Africa in 2023
SAN reacts to alleged meeting between CJN Ariwoola and Tinubu
Davido reportedly spends over ₦300 million on new Lamborghini
Train crash: Bus driver begs for forgiveness after psychiatric, drug tests
5 ranking PDP lawmakers who became Labour Party casualties