'Funding, a threat to conduct of UTME' - Registrar
Prof. Is-haq Oloyede reveals fears that low funding would affect the conduct of UTME.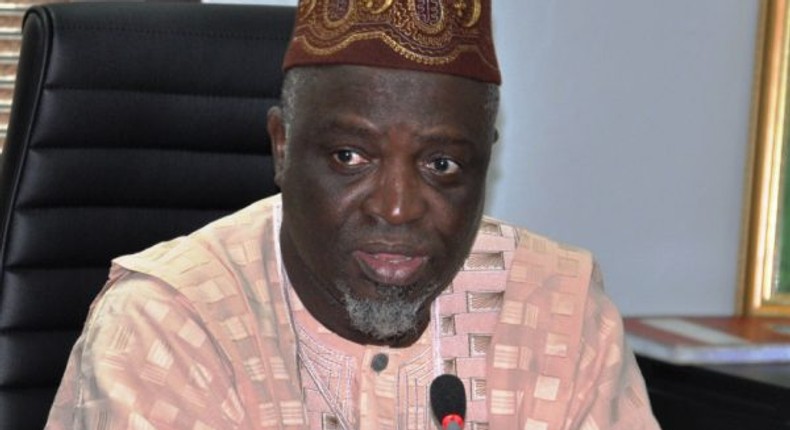 Oloyede made the disclosure while receiving a delegation of the Senate Committee on Tertiary Institution and Tertiary Education Trust Fund on Tuesday, November 8, in his office in Bwari, Abuja, Daily Post reports.
"The major challenge facing the board has to do with funding. We take N5,000 from each candidate.
"We do not even have the money to conduct the examination.
"Rather, we call on third party to do some of the things and they only give some commission to JAMB because we do not have enough money to invest.
"Conduct of examination across the country requires intensive human participation; you will recruit invigilators and monitors and then it costs so much money to set exam questions.
"The capital allocation is N1 billion; the release so far is N45.57million; the overhead cost is N50 million allocated, but N24.9 million is what we have received so far.
"The N24.9 million given is not sufficient to pay electricity bills because all the 36 states and zonal offices depend on what comes from headquarters for their funding," he said.
Oloyede said that extending the exams validity would do more harm than good and that many things had to be considered before a decision can be reached.
JOIN OUR PULSE COMMUNITY!
Recommended articles
Top 10 African countries with the most transparent GDP data
Top 10 African cities with the highest population growth from 2022 to 2023
PTAD set to unveil "I Am Alive" confirmation portal for pensioners
Diya's country home in Ogun devoid of sympathisers
Nigeria is planning to unlock revenue from the sale of tickets on international airlines and launch Nigeria Air by May
African countries with the cheapest household electricity prices
Train crash: Bus driver begs for forgiveness after psychiatric, drug tests
Top 10 most ethnically diverse countries in Africa
Uganda expects its debt load to reduce and its economic growth to increase by 7%