Trust His promises not your fears or doubts
No, I am not a pastor or minister or anything like that. What I am is a growing believer moved to share my discoveries about God, and this thing called life with you.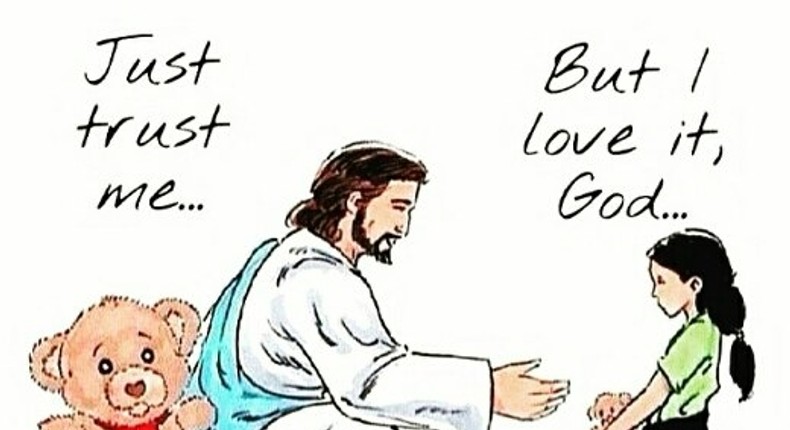 A few days ago, I came across this spectacular Bible verse.
It was Isaiah 26:3-4 and it says, "You will keep him in perfect peace,Whose mind is stayed on You, Because he trusts in You. Trust in the Lord forever, For in YAH, the Lord, is everlasting strength." (NKJV)
This verse did something to me. I had a light bulb moment. It was like someone had opened up my eyes to an important truth, which is that the only way to peace, not just any kind of peace, but the perfect kind of peace is by trusting God.
Another verse of the Bible says that perfect peace comes when we have His Words on our minds. Then, backs it up a reason to trust Him. We are to trust Him because He is YAH, the Lord while other versions say that He is the rock.
Why do we waste so much time worrying, letting our fears, doubts, insecurities rob us of the perfect peace we could have if we just trusted in Him?
Why do we let our fears and feelings mess us up until we have no peace?
Stop giving power to your fears. Stop letting how you feel dictate how you react to things, stop letting how you feel in one moment control what happens for the rest of your life.
Instead of letting your fears, feelings, doubts, worries or insecurities control your life, let your life be controlled by God's words.
He is the same yesterday, today and forever, so if He says something, trust and believe that it will happen.
Doesn't it make more sense to trust in that instead of fears or feelings that change all the time?
Why choose to live an anxiety-ridden life when there is perfect peace waiting for you?
You can have perfect peace, all you have to do is trust Him and the only you can do that is by knowing Him, knowing what He is about, which we do when we read the Bible, His words.
The Bible gives you the right tools to fight those fears, worries and doubts, so the next time they come up, you can just challenge them with His promises.
He says, "For I know the thoughts that I think toward you, says the Lord, thoughts of peace and not of evil, to give you a future and a hope." (Jeremiah 29:11)
Learn to trust His promises instead of your fears or doubts and enjoy the perfect peace that comes with trusting Him.
Don't forget to drop your comments below.
JOIN OUR PULSE COMMUNITY!
Recommended articles
Top 10 African countries with the highest cost of electricity in 2023
Meet the Sapeurs, Congolese who wear expensive outfits though they live in poor communities
Top 5 largest economies in East Africa ranked
Top 10 African cities with the highest purchasing power
10 African countries with the highest fertility rate in 2023
5 ways to spot a sex addict or know if you are one
Top 10 African cities with the most expensive real estate
7 reasons women don't get wet even when aroused
4 African countries are responsible for 70% of the chocolate in the world