Praying does not have to be an event
No, I am not a pastor or minister or anything like that. What I am is a growing believer moved to share my discoveries about God, and this thing called life with you.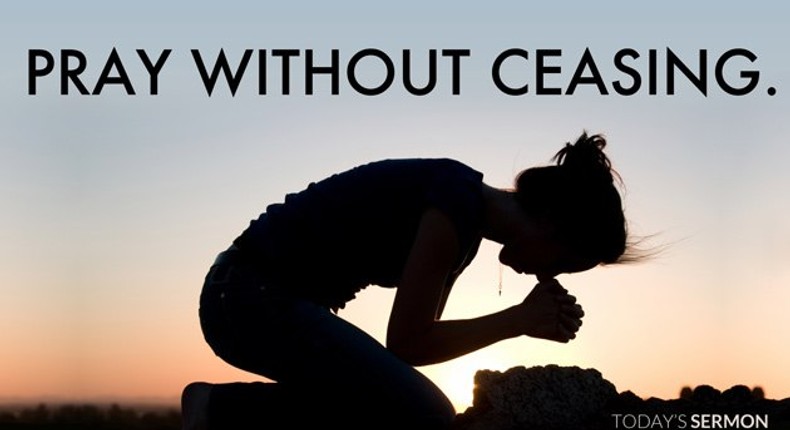 What is your approach to prayer?
Do you pray endlessly, seizing every opportunity to chat with God or do wait for the perfect time (preferably at the beginning or end of the day) to take ALL your issues to the throne?
I don't know about you, but I definitely fall into the second category.
Rather than pray when I get the urge to, I often prefer to wait until the end of the day. The problem is that I forget everything I was going to talk about or sleep off just as I start.
Then, one day I was listening to an amazing female preacher that I follow, and it felt like she was speaking to me because she brought it up, advising people to stop waiting to pray. Her words really touched my soul.
I know I can't be the only one who has this bad habit so that is why I am writing this.
Praying is an amazing thing. It's a way to communicate with our Heavenly Father, to thank Him, praise Him, discuss our issues with Him and remind us that we have someone in our corner.
Knowing all of this, why would anyone (including myself) hesitate to pray when the mood strikes? Why wait until the end of the day when you can pray when you feel the urge to?
Praying doesn't have to be an event, we don't have to put on the best clothes, use the best perfume before we approach Him (Romans 8:34). After all, all He really wants is that we talk to Him. (Colossians 4:2)
Yes, I know it's good to make out time to talk with God and study His word, but it doesn't mean we can't be spontaneous with our prayer sessions.
Ultimately, we have to learn to pray when we are compelled to. (Philippians 4:6-7) It's more important to have an emotional connection with God than to wait to make your prayer an event.
Just a reminder, not seeing results, does not mean things are not God is answering your prayers. Remember, He has promised to do exceedingly, above all that you could ever ask for!
Don't forget to drop your comments below.
JOIN OUR PULSE COMMUNITY!
Recommended articles
10 African countries with the highest debts to the IMF
Meet the Sapeurs, Congolese who wear expensive outfits though they live in poor communities
Dangote refinery finally receives its first shipment of crude after years of delay
10 African countries with the largest population lacking electricity
Top 10 African cities with the highest purchasing power
Egypt's richest man joins trending billionaire migration to UAE
10 African countries with the highest fertility rate in 2023
World Bank to provide electricity for 100 million Africans by 2030
5 ways to spot a sex addict or know if you are one