New Boko Haram leader targets churches and Christians
Abu Musab al-Barnawi , the new Boko Haram leader, has set his sights on only churches. He has promised to steer clear of Mosques and Muslims.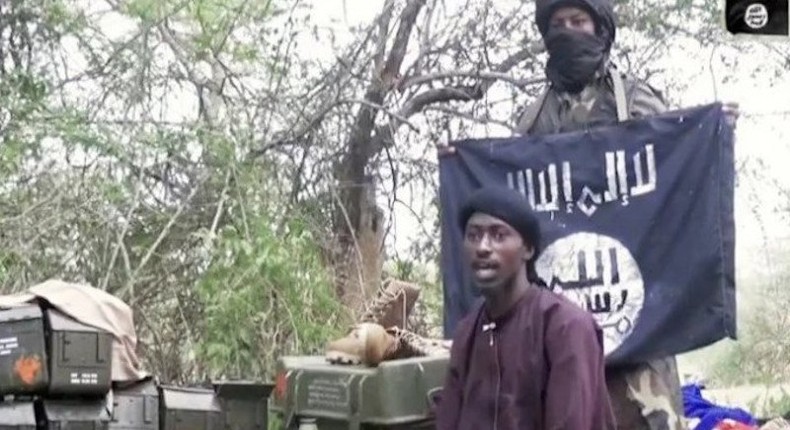 A new Boko Haram leader was announced, via the latest issue of the
This new leader, Abu Musab al-Barnawi, who replaces Abubakar Shekau, is already making threats to Churches and Christians.
In an interview, published by the ISIS newspaper, and translated by SITE Intelligence Group, al-Barnawi threatened to bomb every church and 'citizen of the cross.'
"Under my leadership the militants will work to seize back territory. Increasing numbers of youth are joining the cause, though Nigeria's military reports that hundreds of its fighters have surrendered as aerial bombardments and ground assaults cut supply routes.
"There have been attacks on crowded marketplaces in predominantly Muslim areas and the killings and kidnappings of schoolchildren. The targeting of students accounts for its nickname Boko Haram, which means Western education is sinful or forbidden.
"They strongly seek to Christianize the society. They exploit the condition of those who are displaced under the raging war, providing them with food and shelter and then Christianizing their children.
"The militants will respond to that threat by booby-trapping and blowing up every church that we are able to reach, and killing all of those (Christians) who we find from the citizens of the cross," he declared.
The Cable reports that the new Boko Haram leader has promised to stay way from Mosques and Muslims, unlike his predecessor, who attack both Christians and Muslims.
These threats come after ISIS attacked Pope Francis and other religious leaders for calling Islam, 'a peaceful religion'.
According to the terrorist group, this is a false narrative, as acts of terrorism have the blessing of Allah.
"Muslims have been commanded to terrorise the disbelieving enemies of Allah.
This is a divinely-warranted war between the Muslim nation and the nations of disbelief.
Indeed, waging jihad – spreading the rule of Allah by the sword – is an obligation found in the Koran, the word of our Lord, just as it was an obligation sent in the Torah, the Psalms, and the Gospel.
The fact is, even if you were to stop bombing us, imprisoning us, torturing us, vilifying us, and usurping our lands, we would continue to hate you because our primary reason for hating you will not cease to exist until you embrace Islam.
The religion of Islam will continue to be spread by the sword, even if Benedict despises such", the latest issue stated.
This begs the question, 'is Islam a religion of peace or war?'
JOIN OUR PULSE COMMUNITY!
Recommended articles
Top 10 African countries with the highest crime rates
BREAKING: Sam Larry in police custody over Mohbad's death probe
NADECO calls for Tinubu's resignation amidst academic scandal
BBNaija's Angel debunks rumours tagging her relationship with Soma as PR
Sam Larry pleads his innocence over alleged involvement in Mohad's death
3 things you shouldn't do for a woman you are not married to
Why some people refrigerate their condoms before use
The wild sex and sexual practices of ancient Rome
Nigerians react as Amaechi, Adeyanju spotted in Law School