Pontiff makes history by acting in a movie [VIDEO]
Pope Francis has become the first Pontiff ever to act in a feature film.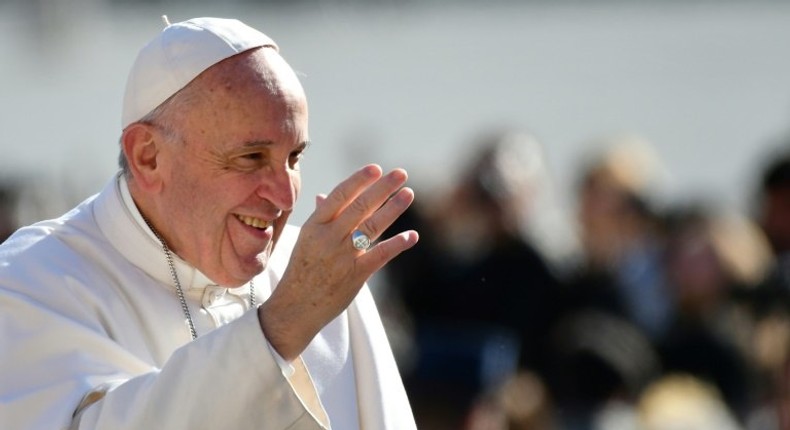 Vatican history is about to change forever with Pope Francis acting debut in a movie!
According to The Wrap, the Catholic leader is going to play himself in the independent film called "Beyond the Sun." This will make him the first Pontiff to ever appear in a movie.
The movie was reportedly created after the Pope asked the film makers to develop a kid-friendly movie that communicates Jesus' message.
Andrea Iervolino, a co-founder of AMBI, the company that is fully financing and producing the film, said: "Our excitement and gratitude toward His Holiness, Pope Francis participating in this film is beyond words. This is not just a movie for us, it's a message, and who better to have on your side to deliver an important societal and spiritual message than the Pope…
This movie will provide funds to support extremely worthwhile causes that we take very seriously. This message and cause are very dear to the entire AMBI family and we are honored and inspired by the level of collaboration from the Vatican."
The film makers also said that the movie is expected to "spiritually engage and encourage audiences of all ages to transmit Jesus' words, to understand them and integrate them to live a better life, make good choices and help others."
All profits from the movie will be donated to two Argentinian charities, El Almendro and Los Hogares de Cristo, they support at-risk children and young adults in need.
Variety reports that the movie will be shown at the 2017 Cannes Films Festival.
JOIN OUR PULSE COMMUNITY!
Recommended articles
10 African countries with the highest debts to the IMF
Meet the Sapeurs, Congolese who wear expensive outfits though they live in poor communities
Dangote refinery finally receives its first shipment of crude after years of delay
10 African countries with the largest population lacking electricity
Top 10 African cities with the highest purchasing power
Egypt's richest man joins trending billionaire migration to UAE
10 African countries with the highest fertility rate in 2023
World Bank to provide electricity for 100 million Africans by 2030
5 ways to spot a sex addict or know if you are one