Catholic leader urges Christians to see Jesus' face in strangers
Christians have been advised to be kind to strangers, and people, who might be in need of help.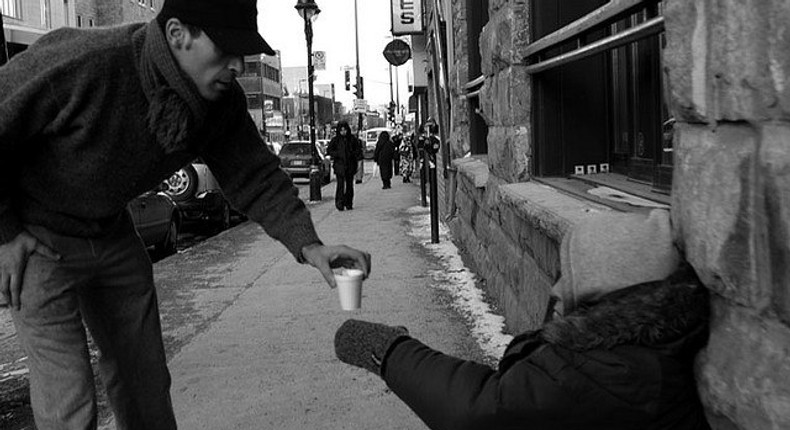 Pope Francis is asking Christians to be welcoming and merciful towards strangers, especially migrants and refugees.
Speaking to a general audience on October 26, 2016, he made reference to Matthew 25:35-36, which says, "I was a stranger and you welcomed me, naked and you clothed me."
Using this Bible verse, the Pope urged Christians to recognise Jesus Christ' face in the many faces of people, that need help.
"The history of mankind is the history of migrations in all latitudes, there is no people that has not known the phenomenon of migration.
Today, the context of economic crisis unfortunately favors the emergence of attitudes of closure and not welcome. In some parts of the world walls and barriers arise.
Closure is not a solution, in fact, it ultimately benefits criminal trafficking. The only solution is that of solidarity.
It is a commitment that involves everyone, without exception. Dioceses, parishes, institutes of consecrated life, associations and movements, as individual Christians, we are called to welcome the brothers and sisters fleeing war, famine, violence and inhumane living conditions.
"These works, in fact, make evident that Christians are not tired and lazy in waiting for the final encounter with the Lord, but every day go out, recognizing his face in the many people asking for help", he added.
Pope Francis also made reference to the many examples of refugees and migrants in the Bible, including Abraham, the people of Israel, and the Holy Family.
Moving on, he encouraged Christians to always perform the corporal works of mercy, which are feeding the hungry, giving drink to the thirsty, clothing the naked, burying the dead, sheltering the traveler, comforting the sick, and freeing the imprisoned.
"Dear brothers and sisters, do not fall into the trap of closing in on ourselves, indifferent to the needs of brothers and worried only about our own interests.
All together, we can be a great strength of support for those who have lost home, family, work and dignity.
And to clothe the naked, what is it but to restore dignity to those who have lost it? It is precisely to the extent that we open ourselves to others that life becomes fruitful, society regains peace and people recover their full dignity", he stated.
JOIN OUR PULSE COMMUNITY!
Recommended articles
Top 10 African countries with the most transparent GDP data
Top 10 African cities with the highest population growth from 2022 to 2023
PTAD set to unveil "I Am Alive" confirmation portal for pensioners
Diya's country home in Ogun devoid of sympathisers
Nigeria is planning to unlock revenue from the sale of tickets on international airlines and launch Nigeria Air by May
African countries with the cheapest household electricity prices
Train crash: Bus driver begs for forgiveness after psychiatric, drug tests
Top 10 most ethnically diverse countries in Africa
Uganda expects its debt load to reduce and its economic growth to increase by 7%