Catholic leader named most influential tweeter in the world for the third time
A study of the Twitter accounts of world leaders by PR firm Burson Marsteller put Pope Francis at the top for the third time running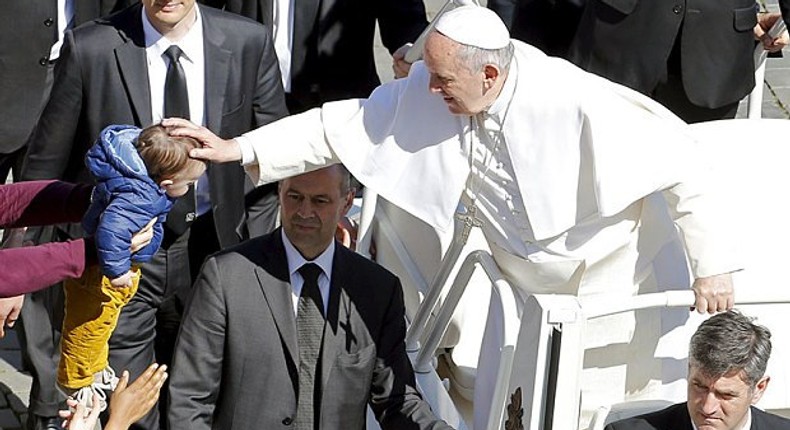 Pope Francis has gained a significant online following – he's been named the most influential tweeter in the world.
According to Christian Post, a study of the Twitter accounts of world leaders by PR firm Burson Marsteller put Francis at the top for the third time running.
Reports say with more than 19 million followers between his nine accounts, he's not the most popular (that title goes to Barack Obama, who has 58.6 million, though even he's beaten by Justin Bieber), but the pontiff's online musings spread the furthest.
Francis enjoys an average of 9,929 retweet per tweet from his Spanish account and 7,527 from his English one, compared to Obama's 1,210.
The pope's most popular tweet yet was sent during his trip to the Philippines in January.
JOIN OUR PULSE COMMUNITY!
Recommended articles
10 African countries with the highest debts to the IMF
Meet the Sapeurs, Congolese who wear expensive outfits though they live in poor communities
Dangote refinery finally receives its first shipment of crude after years of delay
10 African countries with the largest population lacking electricity
Top 10 African cities with the highest purchasing power
Egypt's richest man joins trending billionaire migration to UAE
10 African countries with the highest fertility rate in 2023
World Bank to provide electricity for 100 million Africans by 2030
5 ways to spot a sex addict or know if you are one