Controversial pastor asks female members to strip, walks over them during deliverance
It was also gathered that the 24-yr-old self-acclaimed prophet sits or walks over their naked bodies in a bid to deliver them from 'evil spirits'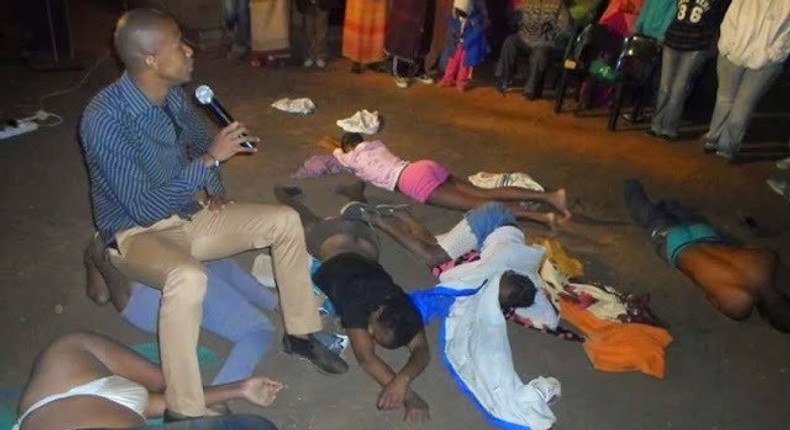 Photos have emerged online showing a bizarre deliverance session which took place recently in South Africa.
According to reports, Penuel Mnguni of End Times Disciples Ministries during his church's deliverance session had ordered some female members to strip down to their underwear.
It was also gathered that the 24-yr-old self-acclaimed prophet sits or walks over their naked bodies in a bid to deliver them from 'evil spirits'.
However, the photos which were posted on the church's Facebook page has been severely criticised by social media users who feel the pastor's  move was very inappropriate and carnal.
JOIN OUR PULSE COMMUNITY!
Recommended articles
Top 10 African countries with the highest cost of electricity in 2023
Top 5 largest economies in East Africa ranked
Meet the Sapeurs, Congolese who wear expensive outfits though they live in poor communities
Top 10 African cities with the highest purchasing power
10 African countries with the highest fertility rate in 2023
5 ways to spot a sex addict or know if you are one
Top 10 African countries leading in attracting and retaining talents
Top 10 African cities with the most expensive real estate
Niger, Mali, and Burkina Faso to form a federation