These 8 British Muslims are riding their bikes to annual pilgrimage
These brave-hearted men are travelling to Saudi Arabia through eight countries on bikes!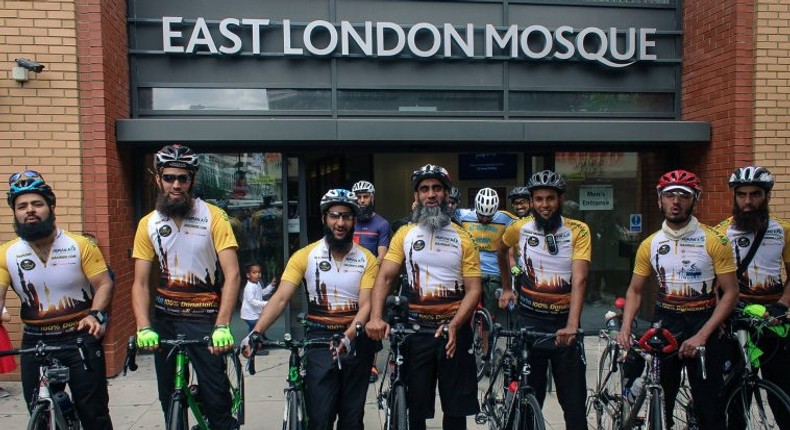 The annual Hajj pilgrimage is just around the corner.
While most Muslims are preparing to pay for their flights, eight men are riding their bikes to Mecca!
Ilmfeed reports that the remarkable men have begun their journey to the Holy City.
They started from the East London Mosque in the United Kingdom. They will bike through France, Germany, Switzerland, Italy and Greece.
From Greece, they will travel by ship to Egypt and finally, Saudi Arabia. This is due to security reasons.
They intend to raise £1m for victims of the Syrian war. The trip, which should last for six weeks, is expected to be over 2,000 miles.
Hajj will begin on August 30th and end on September 4, 2017.
JOIN OUR PULSE COMMUNITY!
Recommended articles
10 African countries with the highest debts to the IMF
Meet the Sapeurs, Congolese who wear expensive outfits though they live in poor communities
Dangote refinery finally receives its first shipment of crude after years of delay
10 African countries with the largest population lacking electricity
Top 10 African cities with the highest purchasing power
Egypt's richest man joins trending billionaire migration to UAE
10 African countries with the highest fertility rate in 2023
World Bank to provide electricity for 100 million Africans by 2030
5 ways to spot a sex addict or know if you are one