Give God His Tithe (4)
When you go to the Lord's house on the Lord's Day, partake of the Lord's Supper and put the Lord's tithe into the Lord's treasury, it's an act of profound worship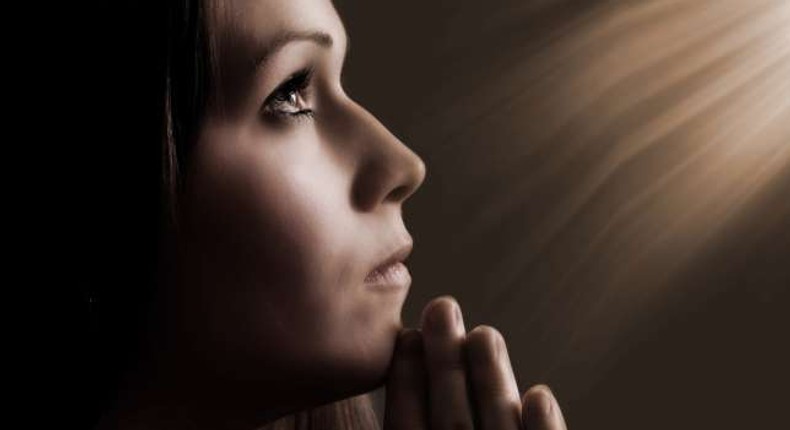 Memory Verse: Psalm 34:9"Fear the Lord, you his holy people, for those who fear him lack nothing."
The Word for Today devotional by United Christian Broadcasters (UCB) says:
There are three kinds of givers: the flint, the sponge and the honeycomb.
So which kind of giver are you? The Psalmist writes,
'Taste and see that the Lord is good; blessed is the man who takes refuge in Him…for those who fear Him lack nothing' (vv 8-9 NIV).
Tithing is an act of worship. Of the 118 hours you're awake each week, almost half are involved in earning money. So when you give God your money, you're giving Him your brain, your brawn and yourself.
When you go to the Lord's house on the Lord's Day, partake of the Lord's Supper and put the Lord's tithe into the Lord's treasury, it's an act of profound worship. Now, let's be clear  a God who paves heaven's streets with gold isn't going to go broke because you don't give Him a tithe of your income. But you might! This sign appeared on a church marquee:
'Give God a tithe in proportion to thine income, lest He be displeased with thee and give thee an income in proportion to thy tithe.'
The act of tithing isn't about the tithe; it's about the tither. It's not about the gift; it's about the giver. It's not about the money; it's about the man or woman. It's not about possessions; it's about the possessor. As the songwriter Isaac Watts said,
'Were the whole realm of nature mine; that were an offering far too small. Love so amazing, so divine, demands my soul, my life, my all.'
Bible in a Year: Luke 20: 27-47; Ps 110-112;
JOIN OUR PULSE COMMUNITY!
Recommended articles
Meet the Sapeurs, Congolese who wear expensive outfits though they live in poor communities
Nigeria's currency hits a new record low on the official market
Top 10 African cities with the highest purchasing power
Aliko Dangote announces refinery license to process 300,000 barrels of Nigerian crude daily
10 African countries with the highest fertility rate in 2023
Top 10 African countries leading in attracting and retaining talents
Top 10 African cities with the most expensive real estate
7 reasons women don't get wet even when aroused
4 African countries are responsible for 70% of the chocolate in the world