Online Fellowship says the world will end Today
Certain religious leaders had said the blood moon would trigger a chain of events that could see our planet destroyed in as little as seven years time.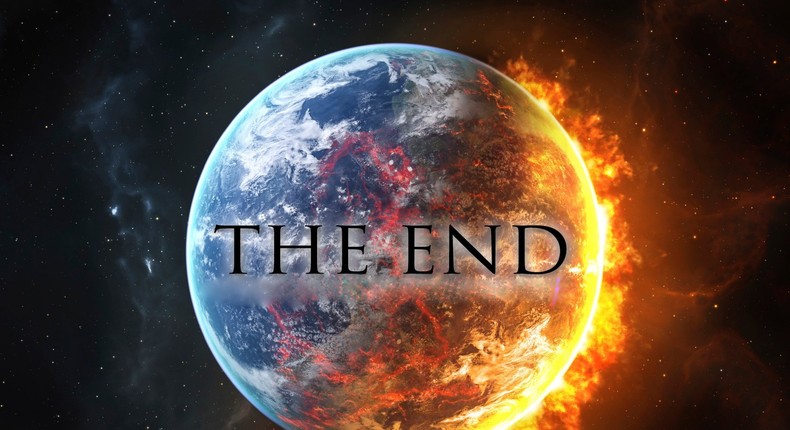 An online eBible fellowship has predicted that the world will be destroyed permanently on Wednesday, 7 October, 2015 by fire.
The same organisation falsely predicted that the world will come to an end on May 21, 2011.
Guardian reports that McCann said the world will be obliterated 'with fire'.
"According to what the Bible is presenting it does appear that 7 October will be the day that God has spoken of: in which, the world will pass away," said Chris McCann, the leader and founder of the fellowship, an online gathering of Christians headquartered in Philadelphia.
"It'll be gone forever. Annihilated," he added.
"God destroyed the first Earth with water, by a flood, in the days of Noah. And he says he'll not do that again, not by water. But he does say in 2nd Peter 3 that he'll destroy it by fire."
If the world was to end today, what will you be doing? Are you ready?
JOIN OUR PULSE COMMUNITY!
Recommended articles
'I started using the pill after sex because I don't trust men'  - Single woman
Mohbad did not die in our facility, he was dead on arrival - Hospital
5 outfits for 5 days of work inspired by Regina Daniels
Mohbad records 6 entries in top 10 of TurnTable Top 100
Economic challenges ahead: Nigeria and South Africa told to prepare for a tough 2023
'The Black Book' is number 1 on Netflix in 12 countries
Ogun Govt cancels Independence Day celebrations 'to reflect the mood of the nation'
Over 25% of the men who requested DNA tests weren't biological fathers - Report
Venita, Soma and Angel get evicted from Big Brother Naija All Stars