3 great ways to love yourself
The Bible is a great manual on self-love. You don't believe me? Check it out for yourself.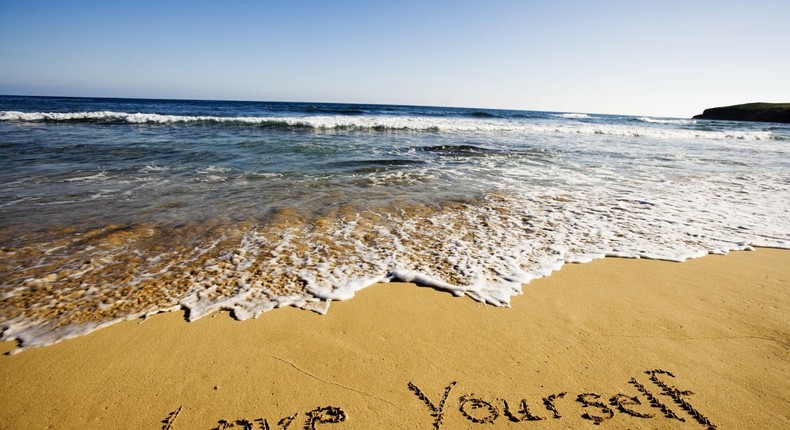 When the subject of self-love comes up, very few ever think of the Bible.
This is rather unfortunate since it is the Word of God, a love letter specially crafted for His children.
Knowing this, it makes sense that He would put tips on how to love one self and others, right?
Now that that is out of the way, here are 3 tips on how to love yourself, according to the Bible.
1. Realise how much you are loved: A while back, I came across a video of the late Maya Angelou talking about the first time she realised that God loves her. In the video below, the American poet broke down as she spoke with Oprah Winfrey. She said, "God loves me? It still humbles me that this force, which made leaves, fleas, stars, rivers, and you, loves me."
Take a moment to imagine that God, the creator of the universe, loves small you. I know it can seem impossible and surreal but it really is true. He loves you so much that He sent His son, Jesus Christ, to die for our sins so that we might have a shot at salvation, a chance to go back home (see John 3:16.)How can you feel unloved in the face of that kind of love? (See Psalm 136:26).
2. Read and memorise the Worlduntil it is all you believe what it says: The Bible is filled with so many verses about His love for us. It's almost like He never wants us to forget how much He loves us (see Romans 8:37–39). In order to love yourself, read and memorise the Word (see Joshua 1:8). Read it to see yourself through His eyes, to see your value and memorise it so that you have the right ammunition to attack those negative feelings (Proverbs 4:20–22).
3. Make a conscious effort to love others: The Bible says that God is love which means that those who know Him have experienced His love. When this happens, it is only natural that we love others too (see 1 John 4:8).There is something about showing love towards others that makes you feel fantastic. I like to think that we are most like God when we extend His love in us towards us (see 1 John 4:7 and 1 John 4:19).
Loving others does not just help them, it helps you (see John 13:34–35). You become a better person making it a lot easier to love yourself, get it?
Realising God's love for you through His Word, memorising it and spreading it will really help.
Trust me, you will be loving yourself a lot more in no time.
JOIN OUR PULSE COMMUNITY!
Recommended articles
For men: 5 places you shouldn't touch a woman during s*x
Nancy Isime names the kind of actors she prefers to kiss on set
How Abacha's death saved my dad's life 24hrs before execution - Diya's son
The best way to brush your teeth to prevent mouth odour
Whitemoney drags BBNaija women, says they waste their time on the show
5 reasons why you'd be lucky to date a woman with a higher s*x drive than you
Train crash: Bus driver begs for forgiveness after psychiatric, drug tests
Diya's country home in Ogun devoid of sympathisers
Top 10 African cities with the highest population growth from 2022 to 2023