Making a living in just sourcing for Agro products
Sourcing goods from the deepest part of villages is one of the most interesting things you can engage in which is very profitable.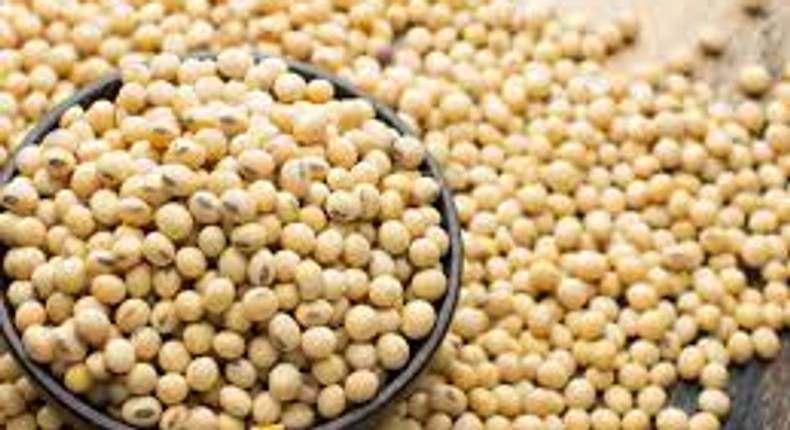 Me: Hello oga how much is your Soybeans per ton?
Me: You no gree xxxxx amount
Oga: That's the last price, I no fit commot anything from the price.
You will make payment, secure the goods and proceed to the next person because one person in most cases do not have the quantity required or at time they might have more than enough but it does not meet with the specification of the company so you have to keep hunting for the ones that meets the specification, you see and test run the moisture before agreeing on payment.
By the time you are back to move your goods you will just hear the merchant offering to pay you back your money because another dealer has given a higher offer than you paid initially, like who does that, our people here do that.
A buyer will enter that market, see the goods belonging to another and they will be pricing it higher even when you have made payment or they see you haggling price with a seller and they will just spoil everything for you when you think you are already making progress in convincing the seller.
If you are part of these folks, I'm here to tell you that you are not nice and you are not making the market an easy one for us, most especially these our northern buyers with their "Ghana must go bag" of money inside the market.
In most dry seasons, Soyabeans is a very good product to deal with. This product right now is a hot cake in the market, the demand is higher than the supply and because of that the price keeps rising daily in the market.
If you have the capability, you can buy and preserve Soyabeans because it will sell so well next year.
Products to consider for storage for the coming year are beans, palm oil, soyabeans, sesame seed but now is not the best time for sesame seed and palm oil. If you can study the market, you will make your money with agro products.
JOIN OUR PULSE COMMUNITY!
Recommended articles
FIRS generates ₦10.04 trillion in 2022 – Official
Naira gains against dollar by 0.03%
Exclusive: Despite numerous macroeconomic challenges, it is possible to develop a working food system in Africa
Exclusive: People in other markets outside of Africa don't know better than Africans, but the high-level talents in Africa are leaving - Sasha Haider
FG loses $1 billion annually as Agric products fail to secure international certifications
Twitter set to introduce 'Community Notes for Images' to checkmate misleading pictures
Importance of survey software technology in the digital age
Uganda's inflation will remain above the Bank of Uganda's target till 2024
Cash Crunch: OPay rescues Nigerians at social functions
Manchester United identify Portuguese goal-machine Goncalo Ramosas Osimhen alternative
Giannis Antetokounmpo outshines Jordan Nwora as Bucks set record against Pacers
NPFL Review: Rangers continue to flirt with relegation, 3SC vs Plateau produce another classic
Arsenal reach first Champions League semi-final in 9 years with victory over Bayern