Woman claims Trump raped her repeatedly at 13 years old
The unidentified woman said Trump raped her repeatedly at parties in New York in 1994.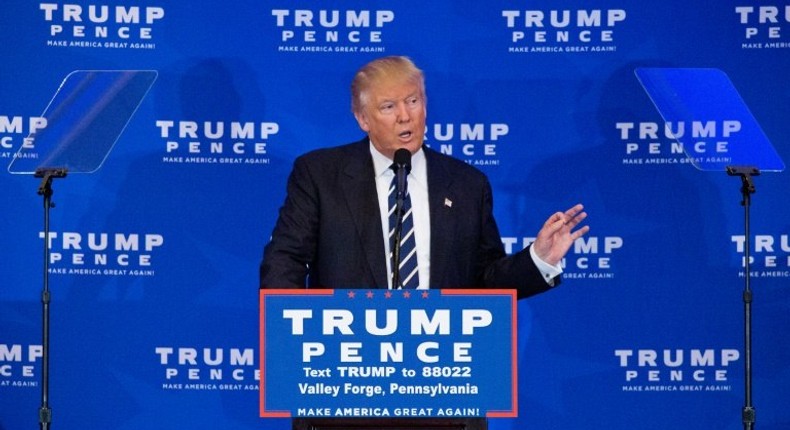 A woman who had sued Republican Presidential candidate,
The unidentified woman sued Trump over five months ago for series of sexual assaults, which she said occurred at parties in New York in 1994.
The case was, however, not reported by mainstream media - which many find strange and unfortunate.
The accuser who goes by the pseudo name 'Jane Doe', claimed Trump raped her repeatedly at parties organised by Jeffrey Epstein, who was widely known to throw wild parties with young women and girls.
Epstein was convicted in 2008 of soliciting an underage girl for prostitution and served a small portion of an 18-year sentence, Huffington Post recalled in a report.
It was gathered that there were  affidavits in the lawsuit against Trump from two anonymous women who say they were witnesses to the rape.
Reports say Jane Doe will speak at separate press conferences on Wednesday, November 2.
This allegation of sexual assault is the newest against the Republican nominee as about eight women have come forward with similar accusations in the past weeks.
With six days left to the US election - November 8, Trump's already smeared reputation may suffer a setback.
JOIN OUR PULSE COMMUNITY!
Recommended articles
Risk management in indices trading: Tips and tools for managing your exposure
Tunubu lauds people of Zamfara for ensuring his biggest win
You're now a blogger —  Shehu Sani mocks 'retired governor' El-Rufai
Gov. Eno appoints SSG, CPS
Gov. Sani retains El-Rufai's appointees as top government officials
Gov. Diri warns fuel marketers against hoarding, profiteering as price hits ₦‎600
Aliyu nullifies recent, traditional rulers' appointments by Tambuwal in Sokoto
Sanwo-Olu slams fuel marketers for unfairly hiking prices
FG changes date for national award