Liberian President appoints son as central bank governor
Until his promotion, he was the deputy governor of the bank. His mother has ordered his suspension in 2012 for breaching declaration rules.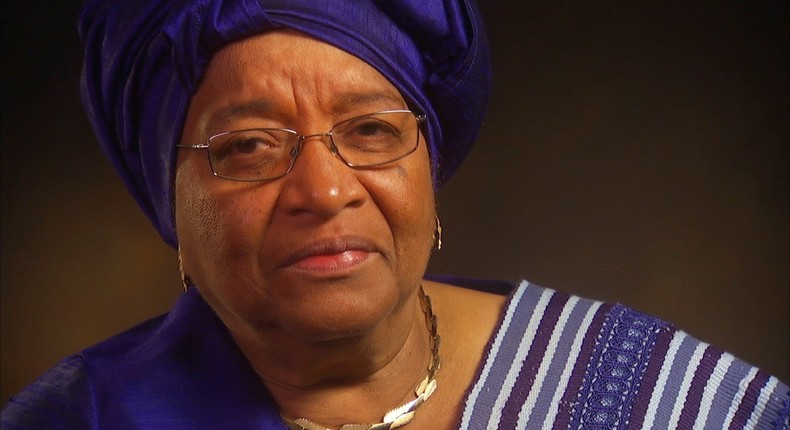 Charles Sirleaf, son of Liberian President, Ellen Johnson Sirleaf, has been appointed interim governor of the country's central bank.
According to AFP, the apex bank, where Charles had previously been suspended for failing to properly declare his assets, confirmed his appointment today, February 18.
It was not however confirmed how long  Charles Sirleaf is expected to remain in the interim governor post or when a permanent replacement would be named.
His appointment has raised fresh allegations of nepotism against Sirleaf following the short-lived appointment of another son, Robert Sirleaf, to the National Oil Company of Liberia.
Robert Sirleaf was forced to resign in 2013 after attracting heavy criticism, and went on unsuccessfully contest a Senate seat in 2014.
The outgoing governor of the central Bank of Liberia, Mill Jones, resigned his post two weeks ago to enable him to stand for the presidential elections due to take place in 2017.
Jefferson Knight, head of human rights monitoring at the influential United Methodist church in Liberia, told AFP he believed Charles Sirleaf was appointed primarily due to his name.
"There are so many Liberians who are qualified for that post, why it is only he who will be elected? This is nepotism," he said.
"I am sure the president is testing the water and I hope she will do the right thing by appointing another person. Though we don't know for how long her son will remain as interim head, this is not smelling good.
"Liberians spoke against it until Robert resigned. That will also be the case with Charles Sirleaf's appointment," Knight added.
Liberian citizens have also condemned the move.
"This is the same nepotism Leymah Gbowee was referring to when she resigned her post from the government,"  an educator, Patrick Tokpah told AFP
Gbowee, a Nobel Laureate was said to have resigned as the  head of Liberia's reconciliation commission in 2012 accusing President Sirleaf of failing to fight corruption.
JOIN OUR PULSE COMMUNITY!
Recommended articles
PDP want Tinubu, Shettima to make their assets declaration public
Strike: FG heeds TUC's demands, set up committee to review minimum wage
Group urges Nigerians to exercise patience with Tinubu
I did not assault my wife – Ondo Deputy Governor
Makinde seeks review of Supreme Court's judgment to pay ₦3.4bn debt to LGs
South-East group congratulates Gbajabiamila, Akume on appointments
30 killed as armed men invade Sokoto community
NDLEA destroys 3 tons of skunk in Edo forest, seizes 76.9kg Canadian Loud
Attack on Yahaya Bello's convoy political, Natasha alleges