President's change must come with pain – Don Etiebet
Elder statesman and politician, Chief Don Etiebet has said that the change promised by President Muhammadu Buhari and the ruling All Progressives Congress (APC) must come with pain.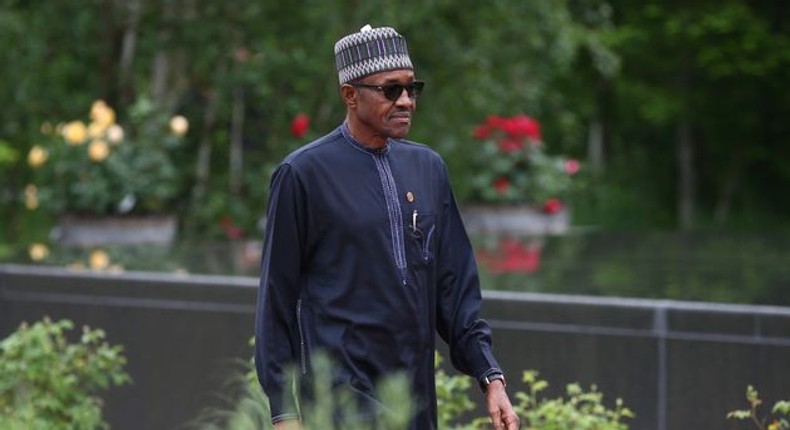 Elder statesman and politician, Chief
Etiebet made the comment during a recent interview with Vanguard. Excerpts below:
Are you with those Nigerians who claim nothing has changed since the administration of President Muhammadu Buhari came on board about a year ago?
I totally disagree that nothing has changed. To me and a lot others with good mind a lot has changed. We have been internationally respected with a good face. The atmosphere to be disciplined, to be responsible, to be accountable, to be result oriented, to be innovative and creative has been created.
That's the atmosphere you need for development and good governance. Today, the fear of PMB is the beginning of wisdom.  Of course, you don't expect people to like that or accept that overnight having been used to 'carry go syndrome' with impunity.
Mind you, change means dislocation, means departure, means uncertainty and as human beings it takes time to adapt and adjust and so you may hear of stimulus induced complaints. Naturally there must be a period of transition filled with pain. But with a sincerity of purpose as exhibited by President Muhammadu Buhari, this transition period of seeming  agony will soon turn into a lasting period of ecstasy and fulfilment.
Some Nigerians have also criticised the president's travels and tours as jamborees.
Do you agree? I am sorry to say that those saying that are talking bunkum, not knowing what they are saying and may be inspired by selfish intentions. In the first place, I can tell you emphatically based on experience because I travel out of Nigeria a lot, that Nigeria has never received the level of international acceptability, friendliness and respect in the past than it has now.
According to the Minister of Foreign Affairs, President Muhammadu Buhari is a 'good brand' for Nigeria and our image abroad has changed dramatically overnight. Nigerians in the Diaspora would testify to this that their faces are more lovable than before.  Apart from that diplomatic angle, the economic and bilateral achievements from his trips are tremendous both in the short and long term, particularly in this era of dwindling oil revenue and economic doldrums.
Maybe those who stashed our looted funds abroad are not happy that the President has travelled to receive commitments personally from his counterparts to help repatriate those funds.
It is being said that this administration is concentrating more energy on anti-Corruption war and has neglected other sectors of the economy. What is your view on that assertion?
Oh my God, who is saying that? Do you know what would have happened to our country if President Muhammadu Buhari had not come on board as the President of this country at the time he did? As Father Mbaka said, President Buhari is "a Nigerian Prayer answered".
We would have woken up one morning and seen that Nigeria is broke, is bankrupt and her total foreign exchange gone if the rate of the financial profligacy had gone on the way it was.
Starting from curbing certain imports and stopping FX round tripping, to the implementation of the Single Treasury Account and the prudent management of the scarce foreign exchange to save the Naira, Nigeria would have been plunged into economic disaster if otherwise had been done.
Can anybody tell Nigerians how all the three trillion Naira mobbed up into the STA was helping the economy before? Economic hardship I think it is the Anti-Corruption War, when Nigerians wake up every day to hear of all these revelations of billions here, billions there that they carted away and were sharing around like cards on a casino table, being recovered every day, that are keeping them quiet in the face of economic hardship as they trust President Buhari will recover all of them to use in making their lives better.
The revelations are mind boggling as they didn't seem to know the difference between public money in their custody and personal money in their pockets. What more do they want him to achieve within this period of one year, knowing that this, President Buhari's Government is confronting an entrenched platform of endemic corruption that had pervaded all fabrics of Nigerian life and governance whether public or private over the years and any attempt not to be systematic, methodical and thorough in fighting it, according to the rule of law in a democracy, can backfire disastrously.
We should all pray that God who brought President Buhari to head this country at this time should continue to abide with him with all the strength and resources to win this war against corruption for us so that Nigeria can now be on the path of development. Can you imagine what the alleged loot of over $250 billion stashed away abroad can do for Nigeria if the President recovers them all?
Being a former Minister of Petroleum, what do you think is responsible for the incessant lack of petrol in the country and what do you think can bring a lasting solution to the menace?
This is a perennial question on a perennial problem. It's a matter of management and the will to manage it. I believe President Muhammadu Buhari as the Petroleum Minister has the knowledge, the will and the determination to solve it.
You see, this problem of petroleum products scarcity in Nigeria is not a new thing. It started way back in the eighties when the cost of the products was unexplainably and delinquently the lowest in the West African region thereby promoting and encouraging products diversions and smuggling to neighbouring countries.
What is your view on the recent deregulation and increase in price of Petroleum?
No, I do not call it increase but appropriate pricing. The government in her effort to put things right in this country is addressing those factors that had allowed our refineries to work.
And I should beg the unions and CSOs to see that the decision is in fact in the interest of the masses who had been suffering the pangs of this scarcity for too long and paying even higher to support this appropriate price based on the vicissitudes of the situation of which the government has no control of and so cannot be blamed. We should see that the budget is implemented accordingly to cushion the effects of this pricing on the people.
-------------------------------------------------------------------------
See Pulse Photo-News gallery below:
JOIN OUR PULSE COMMUNITY!
Recommended articles
Tinubu tells Muslims to pray for Nigeria as they celebrate Eid-el-Maulud
You're a shining light in Christendom - Gov Abiodun celebrates Oyedepo @ 69
Gov Yahaya urges Muslims to imbibe teachings of Prophet Muhammad (PBH)
NAFOWA frowns at growing menace of drug abuse in society
Kaduna Electric begins refund to customers for MAP meters
KTSG enrolls 271,096 workers in contributory healthcare scheme
14 successful kidney transplant at Afe Babalola multi-system hospital
Jigawa Govt declares Thursday public holiday to mark Ed-el-Maulud
Betway Nigeria unveils new experience center in Ojodu Berger, Lagos State
Manchester United senior players beg Sancho to apologise to Ten Hag
Ukrainian club copy Nigeria's Super Eagles jersey
Victor Osimhen dodges fine for substitution bust up
Mikel Obi: Super Eagles legend branded 'fine boy no pimple' in Dubai
Give us Mourinho! Chelsea fans beg for 'Special One' after latest defeat
Check out Cristiano Ronaldo's amazing car collection reportedly worth over a staggering N20 BILLION