'Millions of Nigerians are happy with President,' Femi Adesina says
Adesina made the comment during an interview after being told that Nigerians are unhappy with Buhari.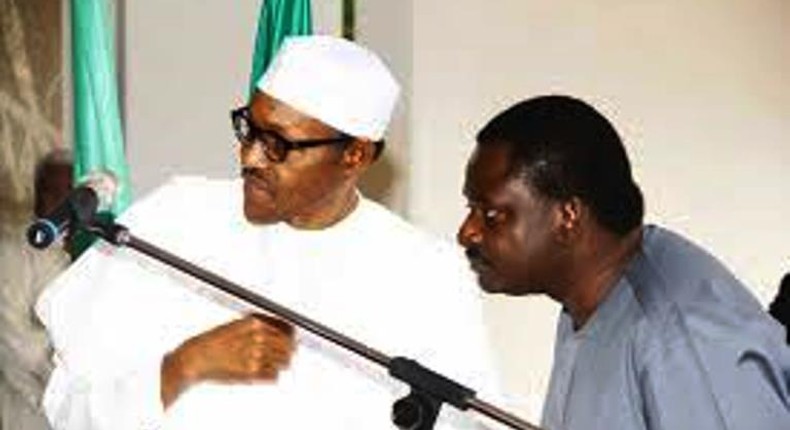 Special Adviser to President Muhammadu Buhari on Media and Publicity,
"Well, I would just say that person is guilty of over-generalisation. When you say Nigerians, where are the facts? It is not empirical," Adesina told Osasu Igbinedion on "The Osasu Show."
"What research has he conducted, how many Nigerians did he talk to? How many responded this way, how many responded that way? It is not scientific, it is not empirical. It is not true.
"I tell you, millions upon millions of Nigerians are with this administration, they are with this president, they believe in him, they believe he would bring change to the country, and they are willing to wait till that change touches different aspect of our lives.
"Of course, in different areas of our national life, we have seen the change. For instance, don't you trust your government now, particularly the government at the centre? You trust the government.
"The economy will pick up. We are in recession now, we will exit it and things will get better but it needs patience. The promises that have been made to Nigerians, we would need patience before we can inherit the promise," he added.
Adesina however refused to speak on Buhari's controversial statement that his wife, Aisha belongs in the kitchen.
Buhari made the comment during an official trip to Germany after his wife challenged his leadership.
Mrs Buhari told the BBC that her husband's administration had been hijacked by a cabal.
JOIN OUR PULSE COMMUNITY!
Recommended articles
We will invite IPOB to protect Igbos in Lagos - Eze Igbo threatens
Lagos council chairman invites CAN executives to Ramadan Iftar
FG says 300,000 displaced persons repatriated in North-East
Disabled girl begs govt, Nigerians for support to fund varsity admission
Troops kill 5 bandits, recover 4 AK-47 in Kaduna
NBC fines Channels TV ₦5 million over Datti's interview comments
NAFDAC bursts store in Anambra for unregistered sex enhancement drugs
PDP queries INEC's silence over petition, insists on authentic BVAS results
Adeleke's govt explain why Osun workers have not received March salaries
Manchester United identify Portuguese goal-machine Goncalo Ramosas Osimhen alternative
Giannis Antetokounmpo outshines Jordan Nwora as Bucks set record against Pacers
NPFL Review: Rangers continue to flirt with relegation, 3SC vs Plateau produce another classic
Arsenal reach first Champions League semi-final in 9 years with victory over Bayern