'2017 budget will get Nigeria out of recession,' President says
Buhari gave the assurance on Sunday, December 11, 2016, in his Eid-el Maulud message to Nigerians.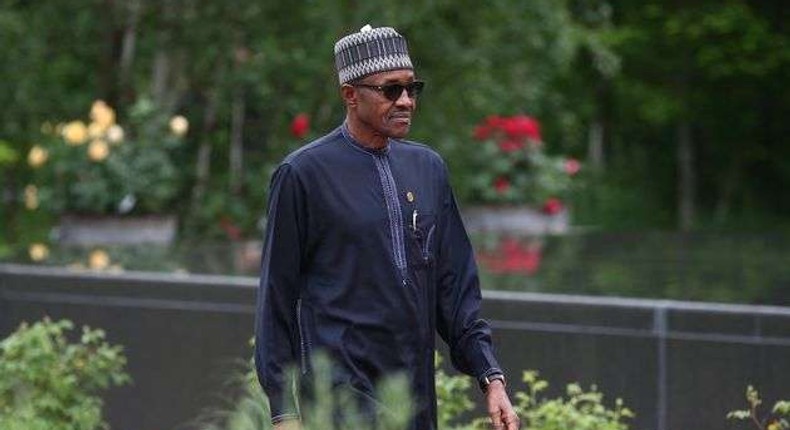 President Muhammadu Buhari has assured Nigerians that the
Buhari gave the assurance on Sunday, December 11, 2016, in his Eid-el Maulud message to Nigerians.
"Again the calendar of life has brought us into another period of celebration, and deep reflection. Celebration, because we are marking the birth of Prophet Mohammed (Peace Be Upon Him), and deep reflection, because it is another opportunity of pausing, taking a deep breath and reflecting on the current realities before us," he said.
"First of all, I wish all Muslims a happy and memorable celebration of the birth of the great Prophet, through whose teachings, particularly on peaceful living, tolerance, sobriety, generosity, sacrifice and honesty, and wisdom, the nation has gained immensely in building a harmonious and prosperous society. The universal truths of the Prophet's values remain unchanged.
"Against all odds, we have used these pillars of strength in securing a just and fair society, and our efforts are beginning to yield dividends in curbing terrorism, militancy, corruption and other crimes that devalue our humanity.
"As we use the memorable occasion of this celebration to reflect on our current challenges, I urge you not to lose faith in the ability of this administration to make a difference in the lives of our people.
"The reality of the temporary challenges should not undermine our hope, reverse our collective will to succeed, or divide us; rather it should remind us of why we need to stay together, fight together and succeed together.
"We all share a vision of a better Nigeria, and we will all share in the responsibility of building the country of our dreams.
"As we look forward to 2017 with hope and huge expectations, let me assure you that with collective dedication and hard work, we will overcome the mountain of economic difficulties, and return our country to the path of prosperity.
"The 2017 Budget proposals which I will lay before the National Assembly on Wednesday, will contain measures that we are confident will get the nation out of its economic woods," he added.
President Buhari will expectedly present the 2017 budget to a joint session of the National Assembly on Wednesday, December 14, 2016.
JOIN OUR PULSE COMMUNITY!
Recommended articles
Gunmen kill Ogun gov's office accountant, escape with money he withdrew from bank
FCTA demolishes alleged vehicle papers forgery hub in Mabushi
Wike seeks NASS approval to spend ₦61.6bn
PDP asks National Assembly to reject Tinubu's 2024 budget
Dino Melaye explains why he won't challenge Kogi election results at tribunal
Governor Oborevwori presents ₦714.4bn 2024 budget for Delta State
Court orders Betta Edu to disclose details of ₦535.8m school feeding expenditure during lockdown
Adeleke approves ₦15,000 wage award for civil servants, ₦10,000 for pensioners
Nigerian Navy hands over 187 bags of cannabis sativa to NDLEA
Thiago Silva recalls TB fright ahead of Chelsea debut
Brazil vs Argentina: Bloody scenes at the Maracana as Brazilian police and Argentine fans clash
Arda Turan: Ex-Atletico star in hot tears after losing $13 million to 'yahoo yahoo'
Global Soccer Award: Osimhen to battle Messi and Ronaldo
Lionel Messi and Scaloni's Argentina relationship set to end