US lawmaker wants stolen money spent on families of abducted Chibok girls
Asides the Congresswoman, 10 other people spoke at the hearing, including one of the Chibok girls who escaped from Boko Haram terrorists.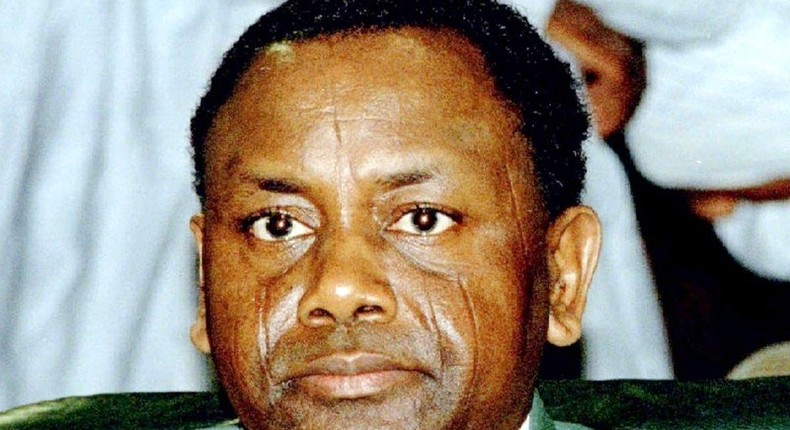 There are strong indications that US lawmakers may soon vote on a bill that will allow President
According to Premium Times, Congresswoman, Ms. Sheila Jackson Lee, representing the 18th District of Texas, is sponsoring a bill, H.R. 528, which will allow the U.S. Department of Justice (DOJ) to use money from the recovered Abacha loot that is in its custody to provide relief for families of the abducted Chibok girls.
Lee, who spoke on Wednesday, May 11, at a Congressional subcommittee hearing on the role of the US in helping Nigeria confront Boko Haram and other threats in Northern Nigeria, sought the Committee's support for the bill titled "Victims of Terror Protection Act".
"I have HR 528 which I would like to bring to the Committee's attention", she said, noting that "it deals with the Abacha loot which the DOJ has."
Asides the Congresswoman, 10 other people spoke at the hearing, including one of the Chibok girls who escaped from Boko Haram terrorists on the night they were kidnapped.
Lee, who visited Nigeria on a fact-finding mission a few weeks after the kidnapping, said the bill was inspired by the plight of the families of the kidnapped girls and that the intention was to create relief fund for them and other victims.
"When we were in Nigeria two years ago, families were still in pain, they are still in limbo. Boko Haram has killed Muslims, Christians and others, they've killed and burned mosques and churches and homes and schools," she said.
According to her, while the ultimate question remains how the girls can be rescued, "there are broken families out there" urging that the DOJ "can begin to utilize that money asap" to provide the relief these families desperately need.
The U.S. was one of the earliest destinations late Nigerian dictator Sani Abacha and his family stashed money stolen from the country.
Mohammed Abacha and his late brother, Ibrahim, opened accounts with Citibank, New York, in 1992 using the aliases Chinquinto, Gelsobella and Navarrio.
Three years later, they opened a business account with the name Morgan Procurement. The Abachas gave a US-French citizen, named Alain Ober, power of attorney over their New York and London bank accounts.
By 1999 when a U.S. Senate Committee began investigating Abacha loot, the accounts had recorded more than $110 million transactions including $47 million that passed through the New York accounts within six months and $37 million found in one account in 1995.
Mr. Ober and other officials of Citibank testified before the U.S. Senate back in 1999, admitting to moving money for the Abachas but claiming that they were not aware of their clients' true identity.
JOIN OUR PULSE COMMUNITY!
Recommended articles
Ex-Kaduna State Governor resigns from PDP
Tribunal upholds election of 2 SDP lawmakers in Nasarawa
Olubadan pleads with labour unions to shelve planned strike
Lagos govt begins clearing shanties, obstructions along Red Rail Line project
Independence: Obi tasks Nigerian leaders on commitment to fight corruption
Police arrest 6 over murder of university student in Katsina
Tribunal sacks Osun PDP lawmaker, orders election re-run
Nigerian Army General bags Guinea-Bissau National Award
UNICAL VC receives investigative panel report on suspended Dean
I still love guys - Super Falcons' Michelle Alozie reacts to lesbian rumour
Heartbreak for Nigeria as AFCON 2027 bid slips away to East African rivals
Victor Boniface or Harry Kane: Who has had the better Bundesliga start?
Steph Curry: NBA star lists Nigeria's Burna Boy and WizKid among favorite music artists
Controversy as Super Falcons' Michelle Alozie unveils her 'female lover'
AFCON 2027: Algeria hands Nigeria a major boost