Gymnast cast as superhero in Olympic tribute art
Gymnast, Simone Biles is simply the first of her kind, and this comic recognises her as a superhero.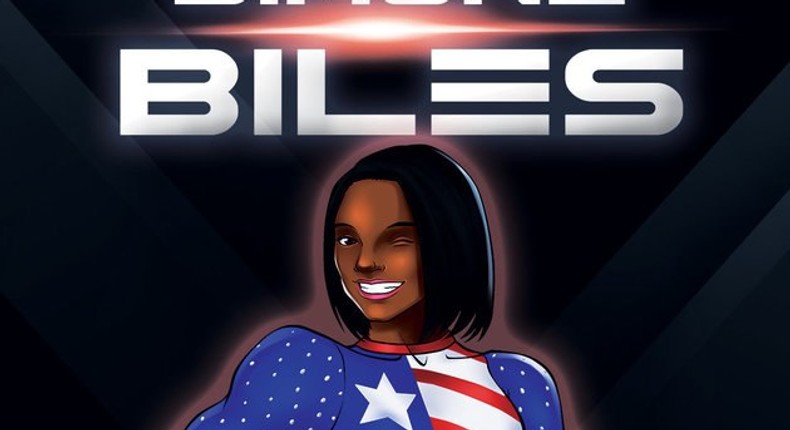 Gymnast, Simone Biles, who won four gold Olympic medals is definitely not mere mortal.
Aza Comics seems to be of the same opinion too as a new tribute to the Rio Olympics makes it clear that Biles is a superhero.
Aza Comics creator, Jazmin Truesdale is responsible for blessing the world with this tribute.
Truesdale has been a fan of Biles even before the 19-year old was known world over as the best gymnast.
Biles is now known as the first of her kind, after perfecting a signature move named after her that no one else is yet to perform.
Truesdale and illustrator Remero Colston have decided to show the world with this comic that Biles us actually a superhero, with no cape.
JOIN OUR PULSE COMMUNITY!
Recommended articles
5 things to consider before matchmaking your friends with each other
Here are the reasons why you should reduce your bread consumption
4 things to expect when you date a broke guy
Why do single women find married men attractive for relationships?
If you suffer from ulcers, here's the life-saving painkiller information you need to know
G-strings: Here are 3 surprising risks of wearing them regularly
5 ways to deal with mental health problems caused by poverty and unemployment
5 things you need to know about Monkeypox
MIXTA FLEX – Home ownership through Mortgage