Episode 145- I Trust Myself
An episode of a call to arms and a wake-up to the magic of music you don't want to miss.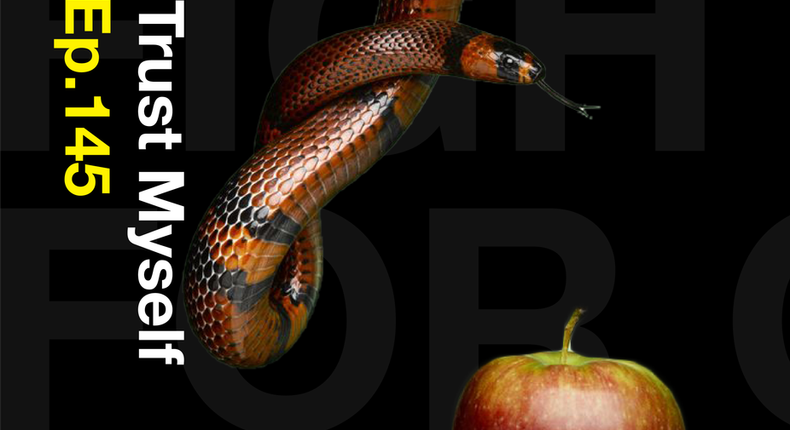 For Apple listeners, please listen to the latest episode of Loose Talk Podcast,
Welcome to another episode of
Shout-out to the Nigerians in Canada
Incredibly, 'Canada' stands for the entire diaspora demographic and the mad beauty of never having to experience ASUU or ASUU strike like the rest of Nigeria. The Loose Talk Podcast family appreciates you, but also hope all the Loose Talk Giants currently experiencing ASUU strike to stay strong.
Simi and Wande Coal crossing London Bridge
While reading fan mail, the gang reads the mail from a giant who felt Simi and Wande Coal deserve more shouts for both shutting down London town despite the clash in dates. While the gang further break this down, the conversation leads to the importance or otherwise of music videos in the current context. It's Steve vs. Osagz and AOT.
In this Nigeria, striving to join the 'SDC' movement, you're probably a "random statistic" in the country of vastly underpaying labor face, where our cost of living always rises. You're probably not a trust fund kid, you're probably a 'trusted kid with no funds'. Shout-out to the Loose Talk Giants for the mad fan mails.
In the end, the gang examines the difference between the corruption of need and the corruption of greed as a direct offspring being a "random statistic."
As part of the next round of discussions, the gang discuss Steve's stolen phone, new music, a brutally honest email from a Loose Talk Giant and
JOIN OUR PULSE COMMUNITY!
Recommended articles
20 ways people experience unexpected orgasms
Everything you missed at the #TheMeistersExpression Concert in Ibadan
In this Ugandan tribe, the bride's aunt has s*x with the groom to test his sexual prowess
Skinny shaming: 5 things you should never say to a slim person
The importance of boundaries in relationships: Nurturing love and respect
Trace to set the African music scene ablaze with first Trace Awards & Festival in Kigali
Study shows men have been peeing wrong; they ought to sit and not stand
Denola Grey is one of the new faces of Fenty Beauty
How to survive the rising cost of petrol and transport in Nigeria
7 incredible health benefits of bitter kola
5 most fashionable plus-size celebs in Nigeria
See the forest in Ondo where masquerades are forbidden