Here are 5 interesting things you should know about this Nigerian hyper-realistic artist
Not only is Stanley an incredibly talented painter, he is a fine business man as well. Here are 5 things you should know about the artist.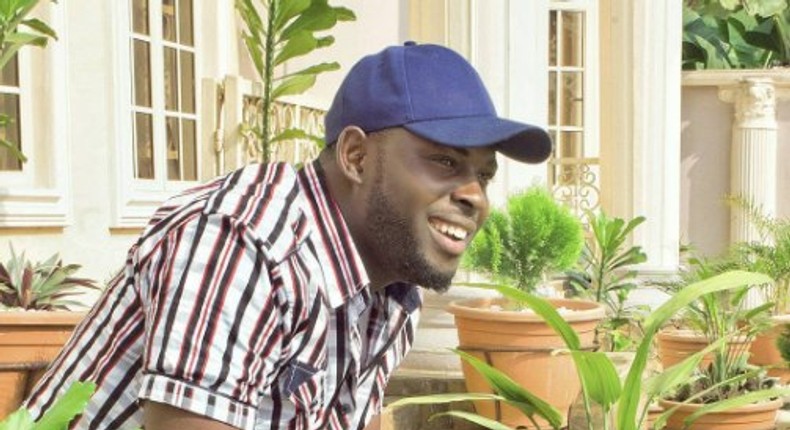 Nigerian hyper-realistic artist, Arinze Stanley, is indeed one of his kind.
Stanley draws close-up portraits of human faces that look truer to life than any black-and-white photograph. He particularly pays attention to every detail, the pores, nostril hair, the bead of sweat, eyelid wrinkle, hair and others, producing images that seem to capture more detail than our very own eyes and that's what makes his painting so hyper-realistic.
Asides from his drawing and painting that we're familiar with, let's get to know a little bit more about the artist. Here are 5 things you should know about Arinze Stanley.
1. He started his profession without any training.
Stanley, who had been drawing ever since he was a kid, decided to take drawing professionally in 2012 without going for any training whatsoever.
2. Arinze uses only pencils for his drawings
Achieving these beautiful 3D artworks, the artist uses only pencils, charcoal and graphite pencils. One would expect that with the paintings looking so real and precise, there just might be some additional and unknown mediums involved in his art. Sorry to burst your bubbles, it's simply pencils.
3. He gets inspired by anything
Stanley's pieces are inspired by anything at all as long as he has an emotional connection with whatever it is. Some of his most cherished works so far include the painting of Nigeria President, Buhari, his mother, one of his favourite celebrities, Juliet Ibrahim and a couple others.
4. Stanley is a business man
The artist, who studied Engineering at the University of Ilorin but recently chose drawing as a career choice, works with his father in a family business. So, not only does Stanley draw, he handles business as well and he has managed to combine both well during the course of the years.
5. It takes over 200 hours for the artist to get a painting done.
Wow! That's a whole lot of work.
JOIN OUR PULSE COMMUNITY!
Recommended articles
From Waves to Weaves: 10×10 storms hair industry with a 9-day market activation in Lagos
This week's best celebrity pictures on Instagram
20 ways people experience unexpected orgasms
Everything you missed at the #TheMeistersExpression Concert in Ibadan
In this Ugandan tribe, the bride's aunt has s*x with the groom to test his sexual prowess
Skinny shaming: 5 things you should never say to a slim person
The importance of boundaries in relationships: Nurturing love and respect
Trace to set the African music scene ablaze with first Trace Awards & Festival in Kigali
Study shows men have been peeing wrong; they ought to sit and not stand
Denola Grey is one of the new faces of Fenty Beauty
How to survive the rising cost of petrol and transport in Nigeria
7 incredible health benefits of bitter kola