Catch the excitement from Cameroon's RATU International Festival 2015
Musicians, film makers, fashion designers and entertainment stakeholders gloriously graced the red carpet for the big cultural event to celebrate the art.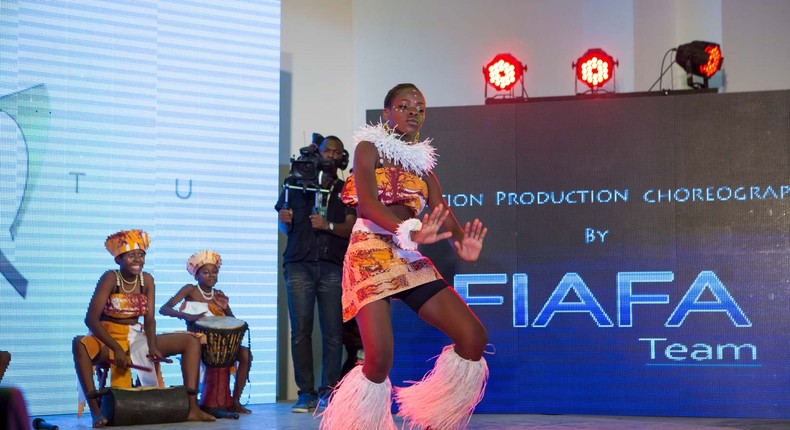 Celebrities came out to play at the
"I want people to enjoy their different cultures at this festival but most importantly, share their various cultures with one another… whether you are from Brazil, Cameroon, Nigeria, Germany, Indonesia, wherever… fell free to share what you hold dear with everyone,"Erma Olierhoek, RATU founder explains to Pulse TV.
"Indonesia has so much culture and diversity and its same here," Miss Indonesia 2014, Maria Rahajeng  explains. "We have a lot of differences in our cultures but at the end of the day, we are one people, we are in one nation and we come to support each other."
Meanwhile, Miss Grand Brazil 2015, Paula Gomes tried to compare the women in Brazil, Indonesia and Cameroon and their beauty regimens: "In Brazil, women love the body healthy fitness. The Indonesian loves her natural beauty and what I see here in Cameroon, the African woman loves to make up and prepare their hair. I like these… For me the African skin is very beautiful."
Speaking about how our cultures could influence our communities, Wanry Wabang  from the Indonesian  Embassy in Abuja told us: "It doesn't matter where you are from so long as you have the earth, the motivation and the positivity to contribute more to what's happening around you .. cultural product is just one of so many contributions you can give to the society."
RATU Festival also handed out cash prizes to two young rising fashion designers and as well as movies which made the industry top charts in 2015. There were also performances from singers Neglect, Marcellia Lesar, Yuh Chris and many more.
JOIN OUR PULSE COMMUNITY!
Recommended articles
Study shows men have been peeing wrong; they ought to sit and not stand
Denola Grey is one of the new faces of Fenty Beauty
How to survive the rising cost of petrol and transport in Nigeria
7 incredible health benefits of bitter kola
5 most fashionable plus-size celebs in Nigeria
See the forest in Ondo where masquerades are forbidden
Blow by blow of how Hypo made an all - white impression at the AMVCA 2023
3 foods believed to have spiritual significance
You should visit 5 of Africa's most popular and historic markets
The scary and toxic side of applying sunscreen every day
YAPPI: Opportunity for youth empowerment through animation, post-production industry
How music can transform a bland s*xual experience into an enjoyable one