These 3 common habits are the cause of constant headache
Headaches have fast become a constant feeling which is not healthy and these reasons might just be the reason...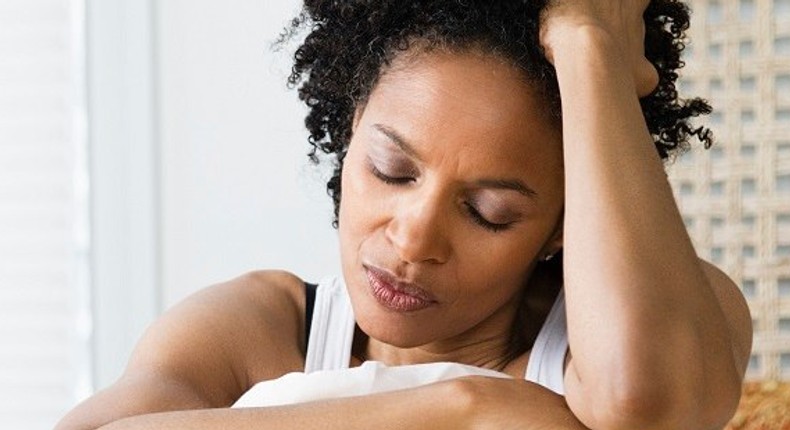 Headaches cause discomfort and in some people its become a constant feeling which is not healthy.
It can come nudging, throbbing or persistent and so on but in whichever case it's a sign something isn't right and adequate rest is needed. With headache there is usually something wrong think of headache as a prompt trying to get your attention towards something!
It's usually a sign for the body to slow down and in other cases they come as signs of a serious underlying health problem where a physician should be seen.
These 3 common habits are likely reasons you have constant headache:
1. Computer/Laptop screen/light
Bright screens and lights from working on laptops and desktops trigger headache. They are the commonest reasons a working class person has headache as the light from the screen is known to affect the eyes causing nagging headaches.
Trick is to reduce brightness, use a screenguard or medicated glasses when working on those.
2. Insomnia/Lack or not enough sleep
Not getting enough sleep is a major cause of headaches. Anyone who works actively during the day should sleep at least an average of 5-6 hours at night to help the body refresh and restore. Not getting enough rest is a major reason you get constant headaches.
Daily hustle and fast paced living is a major cause of constant throbbing headache.
You have to learn to slow down and relax giving the body time to restore itself before 'starting all over again'.
JOIN OUR PULSE COMMUNITY!
Recommended articles
The Biggest Football Event of the Year: Heineken's epic UCL final lands in Lagos
The best meals to eat at every age
5 famous paintings that have hidden meanings
5 Places to go paintballing in Lagos
2 ways to lighten the skin naturally with tomatoes
What makes the vagina wet during s*x
What to expect when you lose your virginity (For men and women)
Who wore it better? Tiwa Savage and Chloe Bailey take on the full denim trend
Winners of 9mobile 2022 Essay Competition on the environment announced
The soft launch: How to announce your new relationship on social media
Milk gives you vitamins and maybe, vouchers
7 body parts you must clean every day to avoid body odour
Ese Brume soars to her best mark this season at ORLEN's Cup
Romelu Lukaku gives advice on how to stop racism in football
Victor Osimhen's unprecedented Capocannoniere
Chukwueze beats two Morocco stars and Ghanaian striker to LaLiga award