5 gym etiquettes that all men must observe
No matter what workout you're doing or what kind of gym you frequent, either boutique fitness studio or a classic, chain gym, there are unspoken rules you should be following.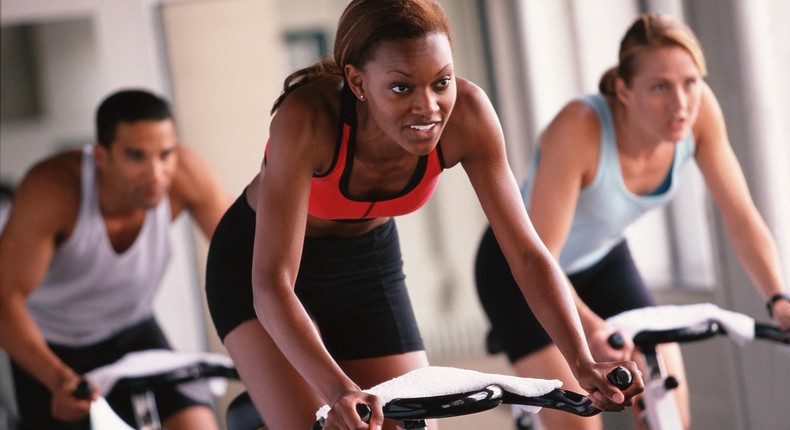 The fact is we go to the gym to sweat. In fact, some would even argue that you're not putting in your all if you aren't sweating. Whether or not that's true, the point is to guarantee safe hygiene, you should wipe down all equipments you use once you're done.
Actually, most people at the gym are very helpful and if you ask them nicely, they most likely will help you with equipments or whatever little favor you need. However, some people like to focus in the gym and they have headphones on. For such people, please leave them be.
Don't pick up chicks at the gym:
Let's be honest, girls do not go to the gym to try and meet guys. Sorry guys! There are so many other ways you could meet women that doesn't involve you having to interrupt their workouts with your staring or bad pickup lines.
Another big point is that if you use a piece of equipment, like a dumbbell, medicine ball or a mat, then please ALWAYS, return it where you found it. Yes, it can be tedious to tidy up after a pretty strenuous set, but not only is it respectful to other people, plus you may  burn a few more calories!
Of course, you should work out of the gym feeling energized but also looking and smelling fresh. Thus, use the showers but don't hug the benches with your towels and clothing, lounging around chatting in the nude or over-grooming yourself in public view.
Check out these gym etiquette rules. Please add any more you may have in the comment section.
JOIN OUR PULSE COMMUNITY!
Recommended articles
The importance of boundaries in relationships: Nurturing love and respect
Trace to set the African music scene ablaze with first Trace Awards & Festival in Kigali
Study shows men have been peeing wrong; they ought to sit and not stand
Denola Grey is one of the new faces of Fenty Beauty
How to survive the rising cost of petrol and transport in Nigeria
7 incredible health benefits of bitter kola
5 most fashionable plus-size celebs in Nigeria
See the forest in Ondo where masquerades are forbidden
Blow by blow of how Hypo made an all - white impression at the AMVCA 2023
3 foods believed to have spiritual significance
You should visit 5 of Africa's most popular and historic markets
The scary and toxic side of applying sunscreen every day