Skinny jeans causes severe nerve damage
You do not have to suffer for your fashion, so, don't squat, at least not for long, while wearing skinny jeans.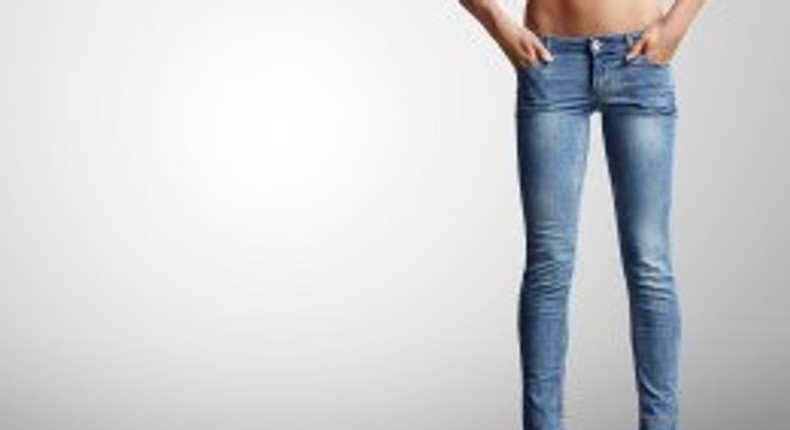 A new study has found that skinny jeans is capable of causing severe nerve damage.
According to Huffington Post, doctors in Australia have reported that a 35-year-old woman was hospitalized for four days after experiencing muscle damage, swelling, and nerve blockages in her legs after squatting for several hours while wearing tight-fitting denims.
"We were surprised that this patient had such severe damage to her nerves and muscles," said Dr. Thomas Kimber of the Royal Adelaide Hospital in Australia, in an email.
The patient had spent most of the previous day helping someone move, squatting for long periods while emptying cupboards.
Clad in skinny jeans, the woman said they felt increasingly tight and her feet were numb as she walked home, making her trip and fall.
Unable to get up, she spent several hours stranded outside before getting to the hospital.
"I think it's the non-stretchy nature of jeans that might be the problem," Kimber said, noting that tight pants with more elasticity wouldn't be as dangerous since they wouldn't squeeze nerves and muscles.
He doesn't wear skinny jeans himself, but not because of the medical risks: "I'm too old to get away with them!"
JOIN OUR PULSE COMMUNITY!
Recommended articles
For women: 4 foreplay tips to drive men wild
5 people share awful and sometimes funny things their bosses have said to them
Ramadan: Six facts about the holy month for non-muslims
These are 5 top signs of fake love in a relationship
5 interesting health benefits of Agbalumo (African star apple)
The best 5 cities in Nigeria
The oldest woman ever to be on a Vogue magazine cover is a Filipino tattoo artist
Why your body suffers when you don't have regular s*x
6 reasons your nipples hurt
5 celebs with face cards that never declines and their makeup techniques
Chicken vs Turkey: Here are 3 nutritional differences
Is less actually more? Five benefits of a more minimalist life
Manchester United identify Portuguese goal-machine Goncalo Ramosas Osimhen alternative
Giannis Antetokounmpo outshines Jordan Nwora as Bucks set record against Pacers
NPFL Review: Rangers continue to flirt with relegation, 3SC vs Plateau produce another classic
Arsenal reach first Champions League semi-final in 9 years with victory over Bayern