Skincare Secrets: 7 ways to wash your face properly
Some tips on washing on your face.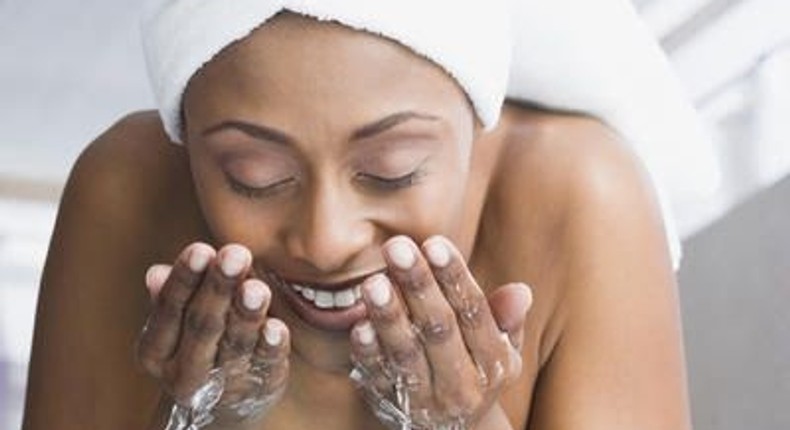 Washing your face is an essential part of your skincare routine that you should not take lightly.
This is because dirt and oil in the skin clog your pores and lead to acne.
Washing your face is not as easy as it sounds; there is a method to it.
1. Use the best water temperature
Coldwater will not clean the dirt in your face properly. If the water is too hot it can lead to irritation and dry skin. Warm or lukewarm water is the best.
2. Use the best cleanser for your skin type
If your skin is dry then use a hydrating cleanser, but if you have oily skin then use a foaming cleanser.
3. Do not use scrub your face too hard
You do not need a sponge to clean your face because it irritates your skin. Plus, you do not need to put your cleanser on your face for too long. Three to ten minutes is enough.
4. Use a moisturizer
A good moisturizer when your face is still a little wet is a great idea. Moisturizer helps to seal in moisture and prevents wrinkles and fine lines on your face.
5. Wash your face twice
You don't have to wash your face more than twice. Once in the morning and the second at night is enough. The only other time you should wash your face is after a work-out or sweating profusely.
6. Use a clean face towel
Dirty towels keep bacteria trapped in your skin. So have more than one face towel and make sure they are properly clean.
7. For women, use makeup remover, not wet wipes
Wipes are a big no for makeup, always use a cleanser to wipe all the makeup.
Do not forget that you can not be free from acne, pimples and other irritation without a clean face
JOIN OUR PULSE COMMUNITY!
Recommended articles
Do you have Gamophobia?
7 Reasons why your partner may lose interest in you?
Pulse First Love: "He said it's never too late to be served breakfast"
What exactly does a side chick do better than a main chick?
Fun ways to celebrate Christmas this year
Is living together before marriage good or bad?
See the countries where Nigerian Languages can actually come in handy
Want to japa in 2022? These 3 travel tips will guide you!
Why girls of the Mursi tribe must remove their teeth and stretch their lips before they marry