Leptigen: will this fancy diet pill really help you lose weight?
The pill bills itself as a "weight-loss solution" and its website claims that it "contains a proprietary blend of clinically-researched ingredients for safe, effective weight loss."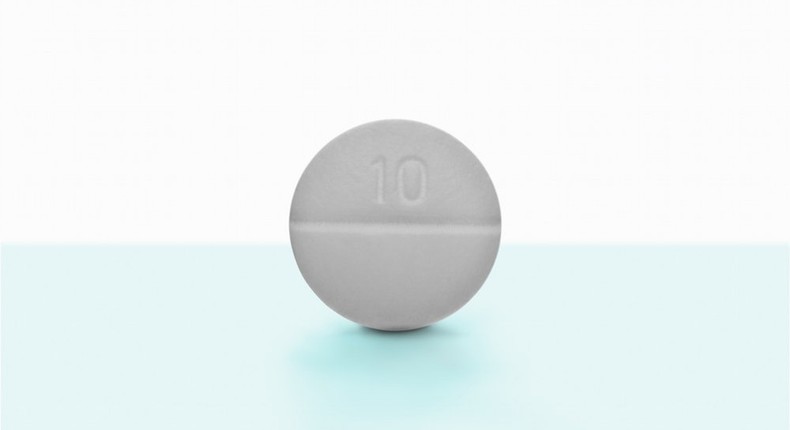 It's more complicated than you think.
If you've ever searched online for a diet pill, you might have come across Leptigen at some point.
The pill bills itself as a "weight-loss solution" and its website claims that it "contains a proprietary blend of clinically-researched ingredients for safe, effective weight loss." Of course, the site also comes with a disclaimer that says these claims aren't verified by the Food and Drug Administration.
Naturally, that might prompt B.S. alarms to go off in your head, as it should, but there may be more to the medication than you'd think.
Here's what you need to know about this weight-loss drug.
Leptigen contains a bunch of ingredients that the company says work together to boost your metabolism and help you lose weight. Those include flower extract sphaeranthus indicus and fruit extract garcinia mangostana. When used in combination, the two can promote weight loss, the drug's website says.
It also contains a form of chromium that the company says can be used to control blood glucose levels and promote healthy cholesterol levels, as well as caffeine, and green tea extract.
Can It Help You Lose Weight?
Fatima Cody Stanford, M.D., an instructor of medicine and pediatrics at Harvard Medical School and obesity medicine physician at Massachusetts General Hospital, points to a 2013 study done on Leptigen in the journal Obesity that found somewhat promising results.
For the study, researchers had 60 obese women take either a placebo or Leptigen for eight weeks. At the end of the study, there were "significant" reductions in body weight, BMI, and waist circumference in people who took the drug vs. the placebo participants.
And as far as the pill's ingredients, caffeine and green tea extract have been shown to promote weight loss in some people, Stanford says.
Patients who took Leptigen in the study had mild side effects including headaches, nausea, gastrointestinal irritation, and back, leg, ankle, and joint pain, but so did patients who took the placebo.
However, the study was relatively small (only 30 people actually took the drug) and the duration of the study was only eight weeks, leaving Stanford concerned that there's no information on how it might impact people in the long-term or after they stopped taking the drug. Most of the time when people stop taking a weight-loss drug, they tend to regain the weight without making additional diet and lifestyle changes, she points out.
And people who are sensitive to caffeine should be wary: They may suffer from anxiety and heart palpitations as a result of taking this medication, Stanford says.
Clearly, it's important to talk to your doctor before trying out any weight-loss drug, including Leptigen. There's always a chance it could interact with something else that you're taking or your doctor may notice a red flag in your personal health history that wouldn't make this a good option for you.
Also keep in mind that the research on the drug was conducted on obese people, so there's no telling how it might impact you if you have an "overweight" or "normal" BMI.
The drug also isn't cheap: A 60-day supply is $99.95, per the Leptigen website, which is a steep price to pay for something that may or may not work. But, if you're interested in taking Leptigen, talk to your doctor. He or she should be able to steer you in the right direction.
JOIN OUR PULSE COMMUNITY!
Recommended articles
What kind of parents are millennials? 5 ways they differ from their own parents
This week's best celebrity pictures on Instagram
Orijin launches 'Deeply Rooted' campaign championing transformative power of Naija roots
5 things adults miss about Children's Day
5 African countries where snow falls
Amstel Malta shines spotlight on digital content creators at AMVCA 9
How to find love when you leave Nigeria
Indomie adds flavour to the AMVCAs 2023: Lights, Camera.. Flavors!
SupaKomando electrifies 9th edition of AMVCAs!
Nigerian student breaks Guinness World Record for most skips on one foot in 30 seconds
Join the Meisters Expression Concert live in Ibadan for epic music, epic vibes
Why do people orgasm and feel horny in the gym?