Banks get a "software" that identify and blacklist fraudsters
Electronic fraud in Nigeria is one of the main hurdles to advancement of ecommerce in the country.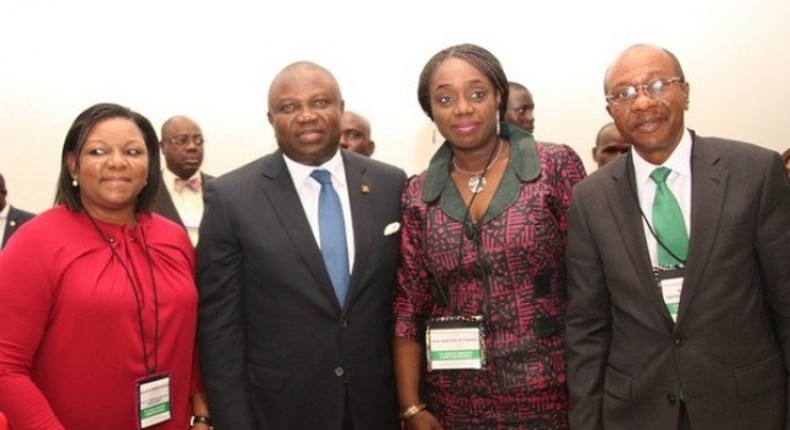 This pronouncement was made during a press conference held at the end of the committee's meeting in Lagos, on Thursday, April 27.
This database was stated to be named 'E-Fraud'.
The Bankers committee comprise the Central Bank of Nigeria, CBN, Nigeria Deposit Insurance Corporation, NDIC and Chief Executives/Managing Directors of banks in Nigeria.
While addressing the press on behalf of the committee, Mr. Herbert Wigwe, Managing Director/Chief Executive of Access Bank Plc, stated that: "Part of the deliberation was that there is need to create a central depositary which is a database of suspected fraud through the system."
"Once that data base is set up and there is suspected case going through the system we can have ways of ensuring there is strong deterrent for people who are known as fraudsters within the system."
The press conference was also addressed by Managing Director/Chief Executive, Ecobank Nigeria, Mr. Charles Kie; Managing Director/Chief Executive, Rand Merchant Bank, Mr. Michael Larbie, and Director, Banking Supervision Department, CBN, Mr Ahmed Abdullahi.
On his part, Mr. Charles Kie explained some of the critical decisions and stands taken by the committee towards getting the country out the current economic downturn and recession.
"Overall, what the Bankers Committee also reemphasized was the need for all the banks to continue supporting the economy and ensure that they can effectively help the country get out the recession."
JOIN OUR PULSE COMMUNITY!
Recommended articles
Top 10 African countries where workers earn the highest average salaries
Binani on her way to becoming Nigeria's first female governor-elect
The dollar is no more relevant in trade between India and Tanzania
Top 10 African countries with the highest levels of air pollution
See the Tanzanian project financed by France, EU, African Development Bank all at once
Live updates of Nigeria's governorship elections results
Atiku wipes the floor with Tinubu in Gombe
10 African countries with the highest inflation rates in 2023
Tanzania is fast becoming one of the best investment destinations in the world