Sport Ministry suspends controversial rule on term lengths and international representation
A potential crisis in Nigerian sport industry has been averted after the country's Government agreed to amend a series of controversial rules which are contravening charters of some international sport bodies.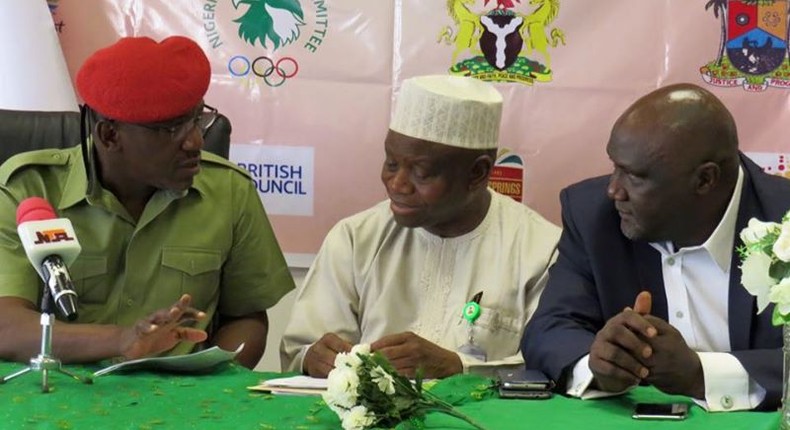 The new guidelines as released by the Ministry of Youth and Sports, indicated that any serving President of a National Federation would not be able to stand for re-election after completing two four-year terms and that any Nigerian who was a member of an International Federation would not be allowed to stand at all. The latter part of the rule would have violate the Olympic Charter which accorded representation to Country Olympic Committee's President.
Following a meeting between the NOC and the Government, the Ministry have agreed to drop both proposals.
Commenting on the development, Mr. Solomon Dalung, the Minister of Youth and Sport, stated that "…we reviewed some provisions of the guidelines and we agreed that there was need for us to reach a consensus."
"We decided to make amendments to some of the guidelines after wide consultations with the stakeholders in the industry to conform with the IOC Charter and international best practices.
"In our resolve to produce a democratically elected National Federations, we met with the stakeholders to revisit and fine-tune the guidelines.
"We have also put in place a check mechanism as the congress will now elect the Presidents.
"We gave them that grace of a last chance to contest for three terms and that will be final.
"Only Presidents of International Federations will not be eligible to contest for the National Federations' Presidency.
"The vice-presidents can contest."
Under this new terms, any Nigerian elected as President of a world governing body will not be able to hold the same position for a National Federation.
Though, there are no Nigerians currently in charge of an International Federation.
The Sport Ministry had published a new guidelines earlier this month, whose contents were challenged by NOC. Mr. Tunde Popoola, Secretary General of NOC, had warned some of guidelines were against the Olympic Charter and could have led to the suspension of Nigeria from international competition.
Also, a new Electoral Appeals Committee, chaired by the Acting Permanent Secretary of the Ministry of Youth and Sports, Mr. Abdul Razak Salau, has also been established to deal with disputes relating to sport matters.
JOIN OUR PULSE COMMUNITY!
Recommended articles
Top 10 richest mineral-producing countries in Africa
Top 10 African countries with internet freedom
5 African countries which have received loans from the IMF in 2023
5 African countries where snow falls
Tanzania says its Sh1.4 trillion ($600 million) loss is no cause for alarm, see why
Call your girls to order  —  Abike Dabiri tells Arise TV owner
Veteran Nollywood actor Adewale Adeyemo is dead
Africa's richest woman Isabel Dos Santos finds herself deep in another financial scandal
'There was a point...I was seeing the stage upside down' - Hilda Baci