SCOOP
Arsenal star Thomas Partey changes name to Yakubu after marrying Muslim wife
Ghana's Partey will now be called Yakubu after he changed from a Christian to a Muslim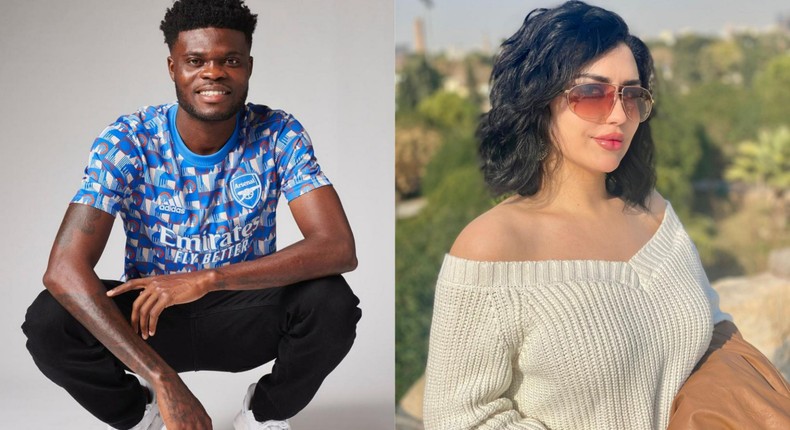 Ghanaian midfielder Thomas Partey has changed his name to Yakubu according to several reports.
The 28-year-old midfielder reportedly made the change of name following his marriage to Moroccan Sara Bella.
However, while playing for Arsenal. The Ghanain midfielder will still be referred to as Partey due to his documentation.
The name of his shirt will also be Partey despite the recent name change.
Pulse Nigeria
Partey now Yakubu
Speaking about the decision to change his name, Partey said, "I have a girl I love, I know my side chics will leave me but it's no problem.
"I grew up with Muslims so at the end of the day it is the same thing. I am already married and my Muslim name is Yakubu".
Pulse Nigeria
After tying the knot with Bella, Partey has further devoted himself further to Islam by now taking on the name Yakubu.
Pulse Nigeria
The "Mahefalor' title which means the as defender of the area was given to Partey after he helped the Black Stars of Ghana secure a ticket to the 2022 FIFA World Cup in Qatar by knocking out the Super Eagles of Nigeria
Partey, who suffered a severe injury, continues his rehabilitation and is expected to play a key role for Arsenal under Mikel Arteta next season.
More from category
Again, Mauro Icardi and Wanda Nara kiss and make up for the umpteenth time following contoversial split

Top 10 most Influential wags of Super Eagles stars

'It's normal' - Spain coach expects his players to have S*x before matches during the World Cup
Recommended articles
'My comeback will be historic' - Divine Oduduru
Qatar 2022: BettingTipsMan world cup tips on Sportybet
Qatar 2022: Chizzy_BB world cup betting tips on Sportybet
FIFA World Cup 2022 goalscorers (Golden Boot rankings)
Qatar 2022: Black Star, Mohammed Kudus can be better than Neymar
Review of Nigeria Athletics 2022 Season - World Senior Championships and Commonwealth Games
Japan vs Costa Rica Live
Qatar 2022: Betting tips and odds for Uruguay v Portugal
Qatar 2022: Betting tips and odds for Cameroon v Serbia