SUPER EAGLES
'This is my Christmas gift' - Cyriel Dessers' first words after joining Cremonese
Cyriel Dessers has spoken for the first time after completing a permanent move to Italian side US Cremonese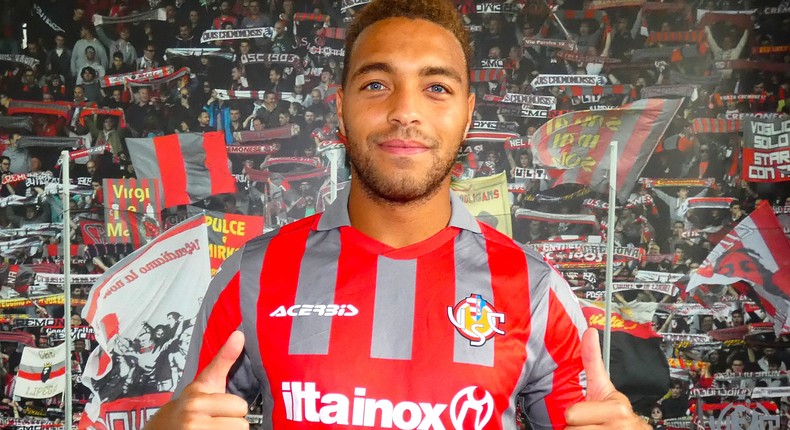 The Nigerian international signed for the Italian top-flight newcomers on Wednesday, August 10, putting an end to months of rumours linking him with a move from his former club KRC Genk.
Dessers moved to Cremonese after a successful 2021/22 season on loan at Feyenoord where he led the Dutch side to the final of the UEFA Europa Conference League.
Cyriel Dessers reveals childhood dream to play in Serie A
Cremonese confirmed Dessers' arrival on Wednesday, posting a video on the club's official Twitter where the striker said his first words to the club's fans.
ALSO READ
In the video, Dessers likened his move to the Serie A club to that of a child who has been waiting to unwrap his Christmas gift, stating that he has waited a long time to play in Italy.
Dessers said: "Picture a child in front of a Christmas tree on Christ Eve. There, dreaming about the gifts he's going to unwrap in the morning. That's just how I feel, exactly like that child.
"I've always dreamed of playing in Series A, one of the most illustrious leagues in the world."
Cyriel Dessers ready for Serie A challenge with Cremonese
The new Cremonese striker also went on to encourage his new teammates and the fans, stating that they must defend the club's colours through the exciting challenges and obstacles that they will face.
"Is (sic) going to be an exciting challenge, full of obstacles but hugely stimulating. We'll need to stand together and front up to every battle defending our colours," Dessers said.
"Which colours do you say? Well, these, grigio and rosso. I can't wait. Cremo, let's dream together."
Cremonese are back in the Serie A after a 26-year absence, having been relegated from the top-flight during the 1995/96 season.
Dessers joins Nigerian-born David Okereke at Cremonese where they will prepare for their first Serie A match away at Fiorentina on Sunday, August 14.
Topics:
Recommended articles
Our success does not rely on Osimhen - Spalletti, Napoli at peace over injuries
Super Eagles star Victor Osimhen resumes training with Napoli
Maguire Again! England & Germany's comedy of errors ends in 6-goal thriller
Reactions as 'inevitable' Maguire steals headlines in England vs Germany 6-goal thriller
Super Eagles coordinator wants more home-based players, forgotten stars to combat injury crisis
Osimhen destroyed Van Dijk in just 45 minutes - Top Italian journalist hails Super Eagles star