PREMIER LEAGUE
No Hope! Elon Musk says he's just 'catching cruise' with Man United (fans)
It seems the pain isn't going away any time soon dear Manchester United fans, the Glazers are here to stay. Elon Musk says it's just banter.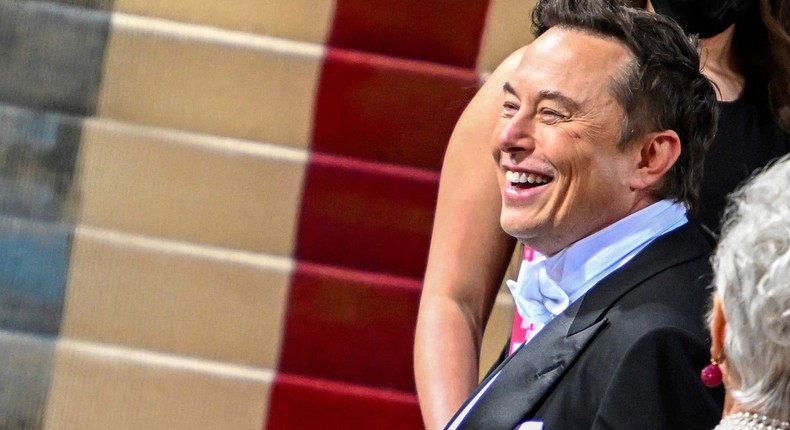 South African billionaire Elon Musk has put out a disclaimer to his shocking revelation earlier this morning.
Musk made a shocking revelation early Wednesday morning when he posted on his Twitter account that he was buying English club Manchester United.
The post went viral in minutes as football fans especially supporters of the troubled Premier League side reacted to the post.
Pulse Sports
'I'm joking' - Musk clears the air
Well, known for his affinity for tweeting, the billionaire has now cleared the air around his earlier post.
Reacting to a tweet that asked him if he wants to buy Manchester United, the 51-year-old richest man in the world said;
"No, this is a long-running joke on Twitter. I'm not buying any sports teams," Musk posted.
Pulse Nigeria
In a follow-up tweet, however, he reveals that if he's to buy a sports team it would be the Red Devils as he's been a fan from childhood.
"Although, if it were any team, it would be Man United. They were my favourite team as a kid," he added.
Musk's Twitter reputation
The world's richest man has built a reputation for jokes on Twitter as he regularly trolls and mocks the media via his account.
31eb7f2b-7434-4375-acde-dca9e95ab70d
Musk tweeted himself into trouble four years ago when the US Securities and Exchange Commission came for him after he posted that he wanted to take Tesla private.
Only recently, he also posted he wanted to buy Coca-Cola and made a $44 billion attempt to buy the micro-blogging site, Twitter, before pulling out later which led to a lawsuit.
Recommended articles
Our success does not rely on Osimhen - Spalletti, Napoli at peace over injuries
Super Eagles star Victor Osimhen resumes training with Napoli
Maguire Again! England & Germany's comedy of errors ends in 6-goal thriller
Reactions as 'inevitable' Maguire steals headlines in England vs Germany 6-goal thriller
Super Eagles coordinator wants more home-based players, forgotten stars to combat injury crisis
Osimhen destroyed Van Dijk in just 45 minutes - Top Italian journalist hails Super Eagles star