No one knows the La Liga more than Sid Lowe. A British journalist who resides in Madrid, Spain, Lowe has been covering La Liga for more than two decades, reporting and delivering Spanish football content to a vast English audience. 
Lowe was in Nigeria for a few hours on Saturday, April 27 where he had an interactive session organised by the Nigerian office of La Liga. 
The ESPN FC contributor was in Nigeria to engage a cross-section of the Nigerian media on the Spanish league at the event called 'Inside LaLiga with Side Lowe'.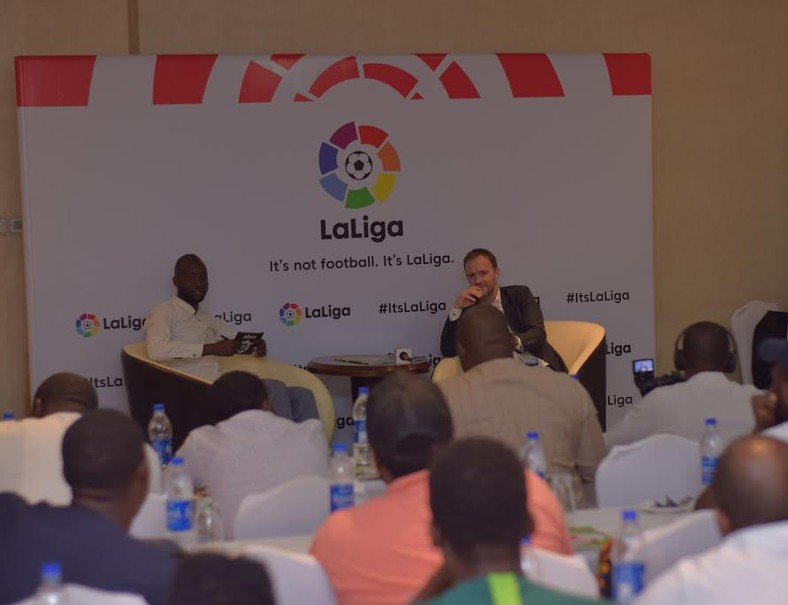 As part of their efforts towards global supremacy, La Liga have a Nigerian office which has been doing a lot of work in connecting Nigerians to Spanish football. 
The result has been remarkable, helping La Liga notch more following in Nigeria.
The work of the Nigerian La Liga office has also been made easier with the wide consumption of European football by football-loving Nigerians and for this season, the three Nigerian players in the Spanish league-Samuel Chukwueze, Kenneth Omeruo and Moses Simon.
With just one game to go this season, Pulse Sports sought to get the correct assessment of these Nigerian players in La Liga and who better to ask than Lowe. 
Chukwueze emerged out of nowhere to excite Nigerians with his performances for Villarreal this season. 
In his debut year for Villarreal, the left-footed forward has made 26 appearances for Villarreal, starting 19 of them.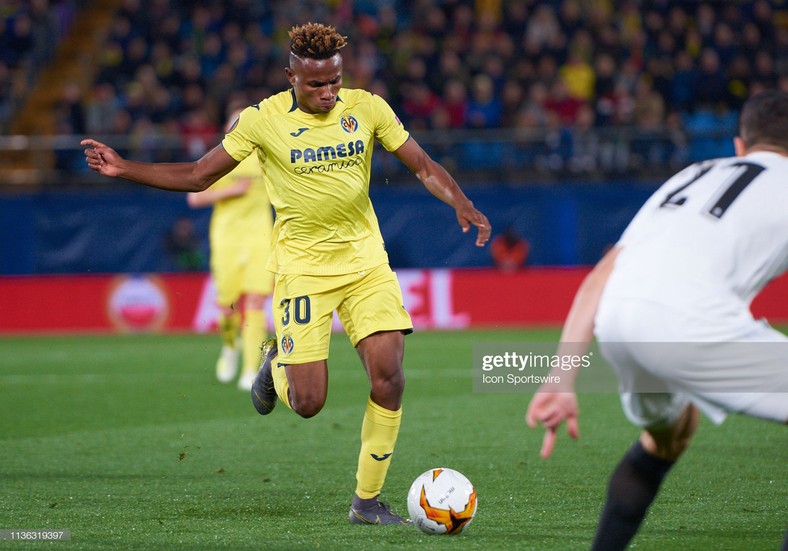 The 19-year-old is without debate, the breakout Nigerian star of the season after his five goals and two assists in the league for Villarreal, catching the eyes with his dribbling abilities and pace which troubled the likes of Barcelona and Real Madrid. 
"Chukwueze is going to be a great player. He already is a good player, I think he's going to be a great player," Lowe said about the Nigerian forward. 
After unsettled stints in England and Turkey, Super Eagles defender Omeruo had his best individual season, making 26 starts in 27 games for Leganés in La Liga as one of the most important players in the team. 
"I really like him a lot, I've been very impressed with him this year and I think he has probably played 28, 29 of their 34 league games and he's been really important," Lowe said of Omeruo who is on loan at Leganess from Chelsea. 
When the conversation stretched to Africans players who have impressed him so far this season, Chukwueze and Omeruo were also mentioned.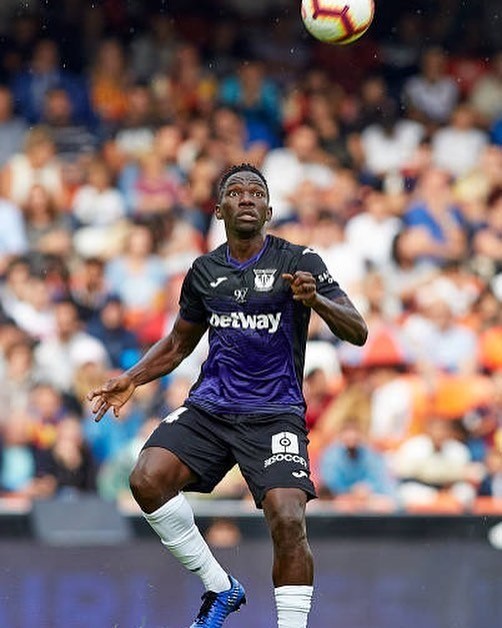 "I think both he and Djene (Dakonam) at Getafe are players who are necessarily not that physically imposing but I think they read the game very well," Lowe said.
"I think they are very solid, very dependable, they don't take risk, they understand the structures of both teams that play with a defensive structure which does help." 
"I think they are probably two or three that stand out for me at the moment. Off course is Samuel Chukwueze in Villarreal, I have really enjoyed watching Omeruo in Leganes who have been brilliant this season, obviously Thomas Partey as well," Lowe added.  
For a journalist who has been following Spanish football for a long time, Lowe has seen a host of African players pass through La Liga.
"There are lots of very important African players in Spain, I think if you ask Spanish fans of a certain age they would say Thomas Nkono, Finidi George, Samuel Eto," Lowe said. 
"I think the influence of African players, in terms of players who really introduced people to African footballers, the three that I can think of, that most stand out for me are Tommy Nkono, Eto and Finidi. 
"Finidi was famous for embracing Seville city, famous for being close to the fans, celebrating with a hat all the time.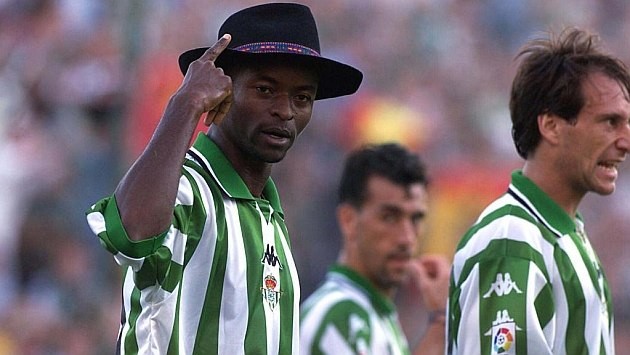 "And then someone like Samuel Eto, I think Eto has been perhaps the best striker Spanish football has seen in 30, 40 years." 
Yet, despite the brilliance of a host of these African players in La Liga, they are often times under reported and sold short in favour of the local or white players in Spain and everywhere else in Europe.
Lowe is honest in his response to this; "Thomas Partey said this recently after a game, he said 'sometimes I sometimes feel that African players are not recognised'," he said. 
"I personally think, sometimes the media tends to look at African players and look at them too much in terms of their physical qualities and not enough in terms of their technical quality.
"Take Thomas Partey, people look at Thomas Party and say 'he's an athlete, he's strong and powerful', 
"I don't think that's what makes Thomas Party, Thomas Party. I think what Thomas Party is, he covers a lot of ground, he does it intelligently, his passing is good, his shooting his phenomenon. 
"I don't think you should look at Thomas Party and say 'athlete'. He is a good athlete, but I don't think that's his characteristics and I think it's sometimes too easy to look at African players and look at them in physical terms." 
"For example, every time anyone in Spain buys an African midfielder, they tend to look at him and say 'he'll be the defensive midfielder' cause he will be tough, look at (Mubarak) Wakaso at Alaves and I just don't think that's true. 
"I think there is a tendency to be drawn to a simple conclusion. And then to expand on that, there is a tendency to look at players who are Spanish first, to be drawn to them first."
The 2018/2019 La Liga season will be coming to an end this season, but Lowe will still be busy keeping an eye on African players from the Spanish league who will be playing at the 2019 Africa Cup of Nations (AFCON). 
"I will watch that and also, of course, watch the Copa America from La Liga point of view," Lowe said. 
"I think at the last AFCON, there were 15 La Liga players. I was doing the list the other day and I think they will be maybe depending on who goes maybe 15, 16 players who go this year. 
"I know two or three that I am very excited about, I'm very excited about seeing Samu (Chukwueze) play, Thomas Partey off course. I'm looking forward to it."
It's been a long-running debate on why an African side has yet to win the FIFA World Cup despite the wide array of talent from the continent. 
Lots of debates about this have been made blaming organisational structure, lack of proper coaching, etc but Lowe is scared of speaking in cliches.
 "It's very difficult to know from the outside and I think there is a risk sometimes of talking in cliche," Lowe who also co-hosts a podcast called The Spanish Football Podcast said.
"There is a risk of assuming all African countries are the same. There is a risk of assuming that all these teams are the same.  
"If you look at it in terms of Nigeria, because of my age, the Nigerian team that really struck me was the team from 94 which was a hugely important team with some brilliant players. And actually very exciting and played a lot of good football with the image of (Rashidi) Yekini in the net celebrating. 
"Why the teams have not been more successful, I suppose there is a very easy answer, which I don't know if it's entirely true, which is only one team can win the World Cup. 
"Only two teams can get to the finals, only four teams can get to the semifinals. Actually, maybe it's not that surprising. 
"There are lots of very good football teams out there. Then also you have a question of resources, questions of the experience of a major tournament, perhaps the Europeans teams have more of. 
"You've had bad luck, take, for example, Ghana in the 2010 World Cup that's fundamentally bad luck. 
"So I don't know if it's necessarily an answer, I do think there are question marks which certainly African colleagues have said to me about organizational structures, about power structures, about whether players feel happy and confident within the team but in terms of talent, there is talent there and I think at some stage, we would see an African team dominate. 
"Seen from a Nigerian point of view, the size of the population, the size of the country, the passion for football, the quality of the players, it does tend to lead you to say perhaps it's a question of resources and experience." 
Lowe was in Nigeria for just 18 hours, as he arrived just in time for the event and back to Spain immediately. 
"They said the reason why I have come, is because people from La Liga here have said to me that they were interested in talking to me about Spain," Lowe who also writes for the UK Guardian said.
"I am aware that when you are on social media, on Twitter you are aware that a lot of people engage, respond to you, engage and a lot of people are interested in Spanish football but you are not really aware or know how many until you see it." 
Lowe fell in love with Spain and Spanish football during his one-year-stay in Oviedo while studying for his university degree.  
"I watched Real Oviedo every week and loved Spanish football but I think I loved Spanish football because it was football in Spain and also because football is a way into a country. It's a way of connecting with people, it's a way of understanding society. 
Lowe has since become a fan and shareholder of the Spanish club Real Oviedo.
"It really started with being in Spain and in many ways in terms of my career, it's partly coincident partly chance, I was in Spain, football was in Spain and it grows."
During his time in Spain, Lowe acted as a translator for English players like David Beckham, Michael Owen, and Thomas Gravesen. 
Apart from the UK Guardian, Lowe writes for a host of platforms and works as a commentator and panelist for Spanish, Asian and US television.